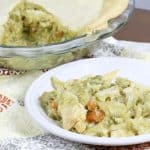 Colder weather is coming, time for some heart warming, tummy filling, rib sticking, soul soothing, comfort food. Throughout the years, when Andy Williams' Restaurant, Moon River Grill, was open, the most requested, most popular dish was his mother's Chicken Pot Pie. So often was the recipe requested that Andy finally relented, and provided it for the public to enjoy at home. This chicken pot pie will take you back in time, to a simpler time when Grandmas were near by and would make & bake for the family and the community. To a time when "popping something in the microwave" was completely unheard of and when families gathered around the table to fellowship and feast. When making this, allow the aromas to awaken memories of home, and savor the flavors that remind you of the warmth of a family's love.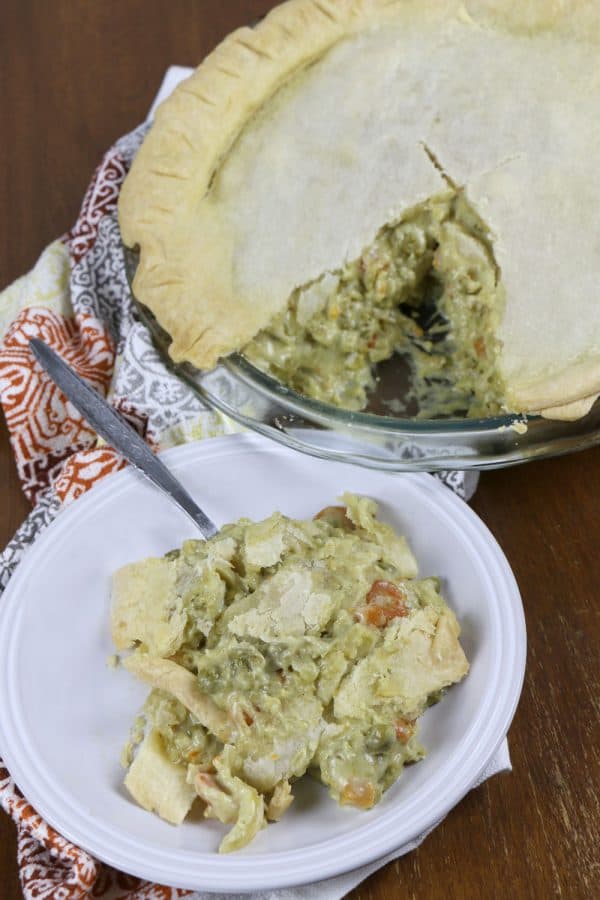 | | |
| --- | --- |
| | |
Place chicken quarters in a pot and cover with cold water, add 1/2 each of the carrots, celery and onion to pot. Add half of each herb to pot.

Bring to boil, turn down to simmer, and cook for exactly 30 minutes.

Remove chicken and strain stock into another pot.

Put stock back on stove on high heat, bring to boil and allow the liquid to reduce by 1/2.

Remove skin from chicken and pull all the meat from the bones, leaving in fairly large pieces, about 1 inch squares.

While stock is reducing, melt butter in pot over medium low heat and add remaining vegetables and herbs into the pot.

Cover and sweat until vegetables are soft, about 10 minutes.

Whisk in flour to vegetables to make a roux and cook for 3 minutes, stirring constantly.

Add 1 quart reduced stock and remaining ingredients.

Roll pie dough out to 1/4 inch and place in a sprayed soufflé dish, covering bottom and sides.

Fill with filling to 1/4 inch from top. Smooth it out with a spoon.

Cover with another piece of dough and pleat edges, make slits in the dough to allow steam to escape, and brush top with melted butter.

Place on cookie sheet and bake at 350° for 30 minutes. To prevent the crimped or pleated edges from burning, take strips of foil and cover the edges.

Then remove foil and bake for 15-20 minutes until crust is brown. Let stand 10 minutes before serving.