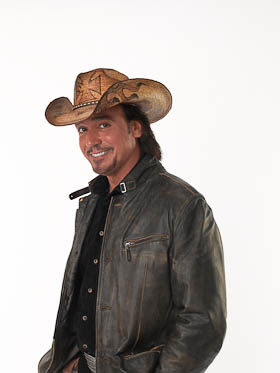 This recipe comes to us from Seth Britton, son of Dan Britton from the show Pierce Arrow. For those of you who have heard Dan sing, you probably know that he has held the Guinness Book of World Records distinction of being the lowest note produced by a human voice for 18 years, replacing JD Sumner.
For centuries, chicken noodle soup has been the go-to remedy for the common cold.
According to an article in Science Daily, an Egyptian Jewish physician and philosopher's writings from the 12th century indicated that chicken soup was recommended for respiratory tract symptoms, and this was based on earlier Greek writings.
Scientist still debate the health benefits of chicken soup, but who doesn't love a bowl of warmth & love when you are feeling under the weather, and sometimes that is enough to help you feel better.
Seth's recipe submission was accompanied with this cute note:
Ok, so I got this from Mom. Dad (Dan) and I really love this chicken noodle soup. It is very easy to make and great for when friends or family get sick.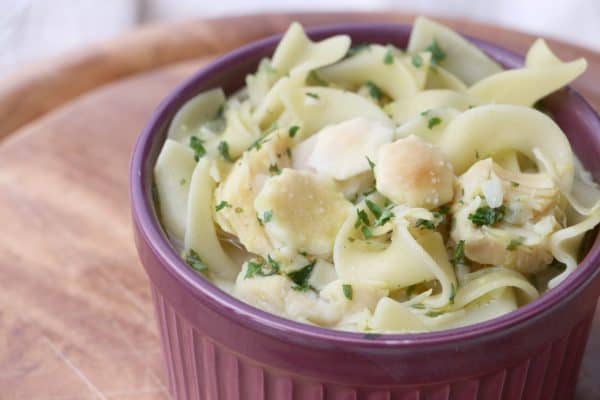 Cook Time

1

hr 15 minutes
Cook Time

1

hr 15 minutes
Combine water, chicken, onion, and parsley in a 6 quart saucepan or dutch oven.

Add bouillon granules or powder to dissolve.

Once it all comes to a rolling boil, drop in frozen noodles and stir to separate.

Serve with oyster crackers and top with parsley at presentation.
Chef's Notes: One of the best things about this recipe is how easy it is to modify to suit your tastes. Diced carrots & celery add color, minced garlic or ginger add digestive benefits. Basil, oregano, and thyme add a rustic warmth to it. Jalapenos, a squeeze of lime, and cilantro add a brightness. So many variances you can do to this to make this your own.