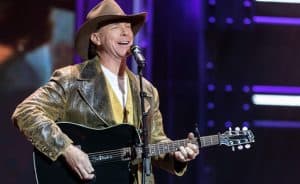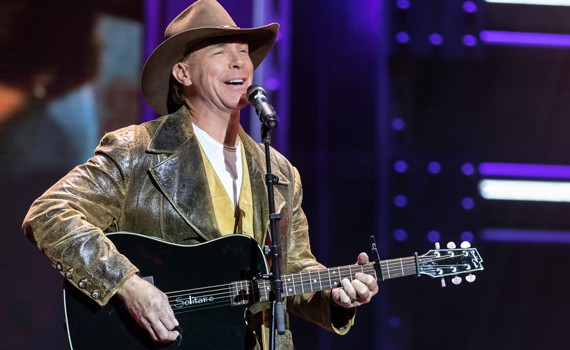 With over 2,500 performances in 19 countries during a unique career that spans over 30 years, Michael Peterson has had the good fortune to be a million album selling, Grammy nominated, country music star whose songs have hit #1 on the charts five times including: the fourth most popular Country wedding song of all time "From Here To Eternity."
And as a songwriter for the stars, he has enjoyed the unusual good fortune to have had his compositions recorded by Hall of Famers and Grammy winners in Country, Rock, Pop, Gospel, and Latin including Travis Tritt, Timothy Schmitt of The Eagles, Pop Superstar Deniece Williams, The Imperials, and Bacilos.
Michael is leading an All-Star cast as the Musical Director for the #1 rated concert experience in Branson "RAIDING THE COUNTRY VAULT."
We were so glad he shared his chicken recipe with us. They did not last long at the house when we made this. So tender and tasty, and great for those who are on the low-carb, paleo diets.
"This will be the most tender chicken you will ever have from here to eternity."
-Michael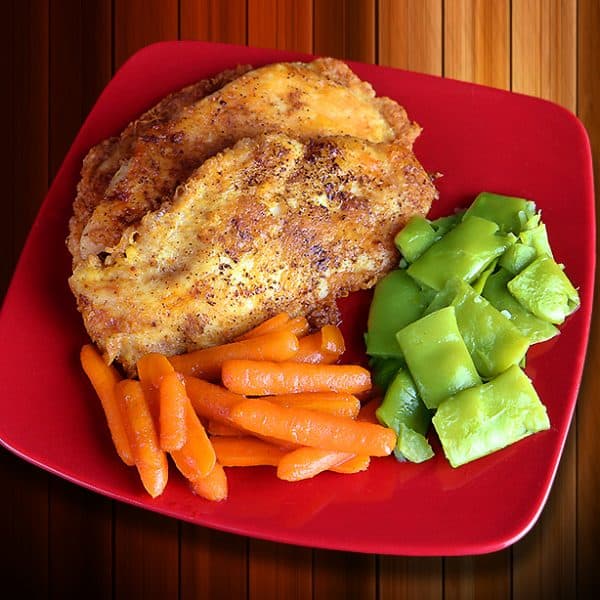 | | |
| --- | --- |
| | |
Clean and dry chicken. (Drying the Chicken will help the other ingredients to adhere better.)

Place chicken between 2 sheets of plastic wrap and use a medium sized glass bowl or large pan to press and flatten out the chicken so it is a relatively even thickness across the entire piece. Another option is to butterfly the meat depending on your knife skills.

Heat the frying pan on medium-high with a generous amount of Coconut Oil hot enough to hear a sizzle when food is placed in the oil.

Generously salt and pepper the chicken on both sides

Crack enough eggs in a large bowl to coat the chicken. Beat the eggs

Coat chicken with the egg.

Remove chicken and place it in the pan for 90 seconds before flipping it over.

Turn the heat down immediately to medium.

Place lid on the pan and DO NOT REMOVE IT FOR ANY REASON for 9 to 10 minutes.

Remove the chicken and place it on a plate with paper towels to soak up the excess oil.
Pair it with a nice bright salad or steamed vegetables for a healthy meal.