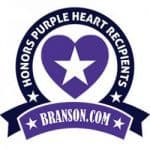 Branson is home to more Veterans celebrations than anywhere in the country. An annual parade (for more than 80 years), reunions, special shows, and events that make Branson a unique destination. This month we are humbled to honor our Purple Heart Recipients with a special Branson.com Purple Heart event. This is an annual event that is currently in its 9th year.
The April's recipe was shared with us by one of our beloved Purple Heart Recipient Veterans, Michael C.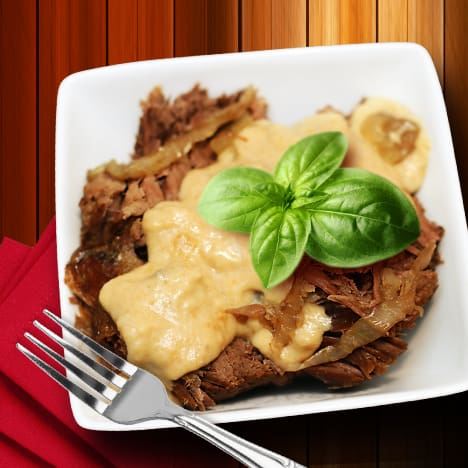 | | |
| --- | --- |
| | |
Mix the onion, peppercorns, cloves, bay leaf, salt, water, wine, and vinegar in a small saucepan and simmer for 5 minutes.

Allow to cool to 130 to 140 degrees.

Place the meat and lemon slices in a large zip lock bag and pour marinade over the meat. Express the air and seal the bag. Place in refrigerator for at least 4 days, and not more than 1 week.

After the allotted marinade time, remove the meat and strain the marinade. Discard the lemon slices, but keep the onion and strained marinade.

Place the meat in a slow cooker, add the marinade and onion. Cook on low overnight or for at least 8 hours.

Remove the meat and strain the cooking liquid. Set the onion slices aside.

Slice the meat into 1/4 inch slices and arrange on a platter. Top with the onion slices.

Melt the butter in a heavy skillet. While the butter is melting, crush the gingersnaps.

Add the crushed gingersnaps to the melted butter, stirring until a smooth roux forms. Slowly stir in one cup of the reserved cooking liquid and bring to simmer over low heat, stirring constantly until the gravy thickens and begins to bubble. Remove from heat and stir in the sour cream.

Pour a portion of the gravy over the meat and transfer the remaining gravy to a gravy boat for serving at the table.
Best served with sweet-sour red cabbage and Späetzle, or roasted potatoes and carrots.