Top 6 Restaurants in Branson with Buffets
Spending the day taking in the sights and attractions of Branson, MO, can help you and your family work up an appetite. Breakfast, lunch, or dinner, Branson has an abundance of delectable buffet choices to allow you to get your fill of the fantastic food the city has to offer.

Whether you are in the mood for Chinese food, Pizza, down-home Cajun, and country cooking, Branson has the right solutions for big appetites. Here are six of the most popular buffets in the Branson area.
Grand Country Buffet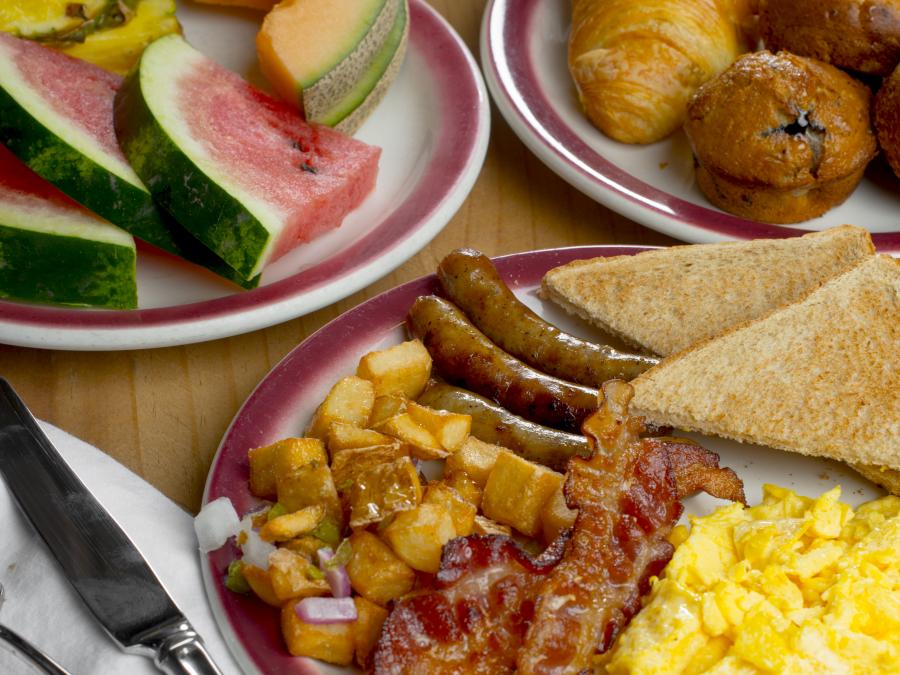 Grand Country Buffet offers breakfast, lunch, and dinner dining options, which feature Grand Country's signature biscuits. Breakfast items typically include the expected range of eggs, bacon, sausage, fresh fruits, and pastries. For lunch and dinner, Grand Country Buffet serves up homestyle sides, country-style chicken, perfectly cooked veggies, and a variety of fresh-baked bread to tame any hungering beast. Desserts are also on the menu and change regularly and seasonally.

Grand Country Buffet is in the same complex as the Splash Country Waterpark and the Grand Country Inn as part of the Grand Country Resort. The Grand Country Buffet is open from 7 a.m. to 8 p.m. Monday through Saturday and closes an hour earlier on Sundays. The Grand Country Buffet is at 1945 76 Country Blvd in Branson.
Golden Corral Buffet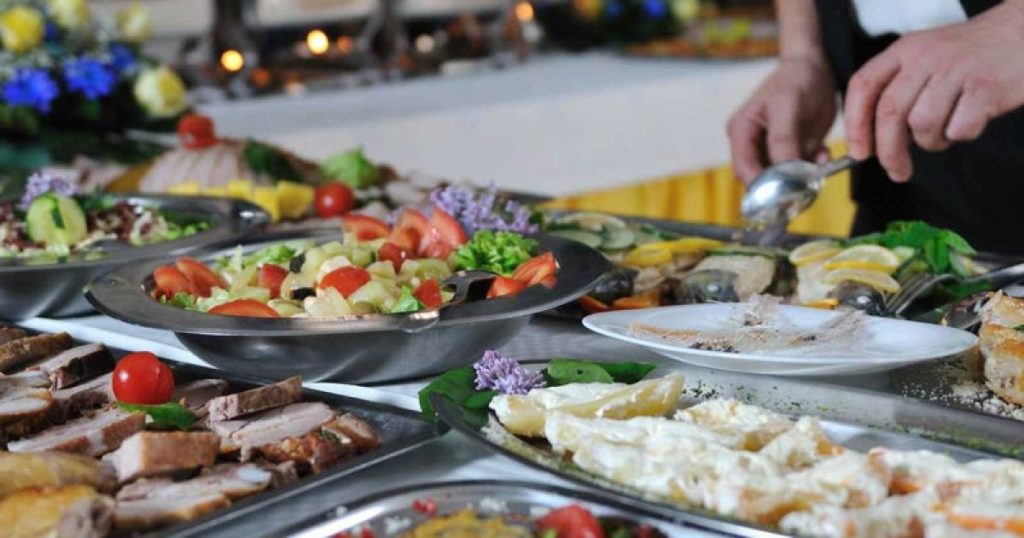 The Golden Corral Buffet is one of the most popular chain buffet restaurants in the Southern United States. This mainstay of the buffet scene offers breakfast, lunch, and dinner buffets stocked with perennial favorites.

Consider the house-made buttermilk pancakes, crisp waffles, or the famous Omelet Station, where you can choose your fillings for breakfast. Later in the day, you can enjoy Golden Corral's Signature Sirloin Steak or choose meatloaf, pot roast, or crisp and delicious fried chicken. Shrimp and fish round out the buffet menu, which also regularly features pot pie or chicken and dumplings.

The Golden Corral Buffet at Shepherd of the Hills is conveniently located at 3551 Shepherd of the Hills Expy in the Branson Theater District.
Hong Kong Buffet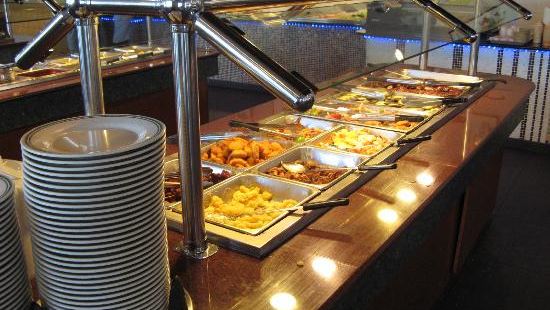 Hong Kong Buffet offers an expansive selection of ever-changing menu items on its extensive buffet if you want Chinese food. You can also order from the menu, which features such favorites as General Tso's chicken, orange chicken, moo goo gai pan, and pepper steak. The Hunan beef is an excellent choice for those looking for a little added spice, and the roast pork fried rice is an unexpected delight. Vegetarians have several options, including Szechuan vegetables in hot chili and garlic sauce or vegetable lo mein.

The Hong Kong Buffet is located at 1206 76 Country Blvd in Branson, within walking distance of the Veterans Memorial Museum. The lunch menu is available from 11 a.m. to 4 p.m.; dinner is served until 9 p.m. each night.
Starvin' Marvin's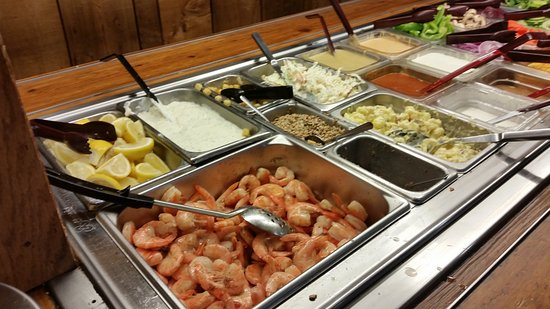 A fixture in the Branson community for 34 years, Starvin' Marvin's offers seafood with a Cajun attitude on its breakfast, lunch, and dinner buffets. French toast, bacon, sausage, scrambled eggs, and grits are the mainstays of the breakfast buffet. Those who arrive later in the day can dig into chicken tenders, Salisbury steak, fried catfish, smothered pork chops, a selection of pasta, and an array of side dishes for lunch. The dinner buffet showcases Starvin' Marvin's Cajun roots with boiled crawfish, blackened catfish filets, frog legs, and boiled peel-and-eat shrimp, sure to tempt any seafood lover's taste buds. Snow crab legs are available by the pound at market prices.

Starvin' Marvin's is open seven days a week from 7:30 a.m. until 8 p.m. The restaurant is located at 3400 W 76 Country Blvd in Branson.
Godfather's Pizza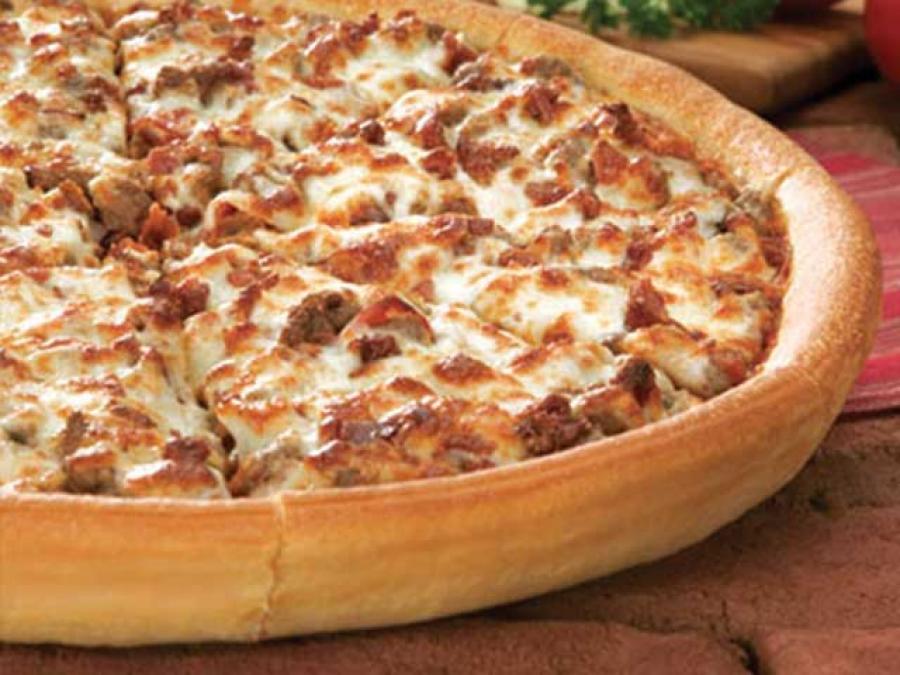 Godfather's Pizza offers lunch and dinner buffets that are perfect for relieving your hunger and filling up delicious Pizza. Menu items and pizza toppings on the buffet will vary. You can generally count on meatballs, breadsticks, macaroni and cheese, salad bar, and other snacks and treats. At Godfather's, however, the Pizza is the star of the show and features real cheese and top-quality ingredients sure to please every member of your party, from the youngest to the oldest.

Godfather's Pizza is located at 1026 W Main St in Branson, across from Enterprise Rent-a-Car.
Panda House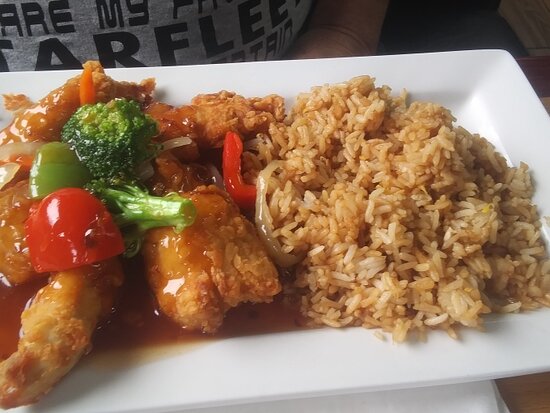 Panda House offers a smaller buffet and a selection of popular Chinese entrees and appetizers for hungry travelers and local customers. Favored by Branson residents for takeout, Panda House provides a nice variety of options for vegetarians and carnivores in your group.

Panda House Buffet is located at 2130 State Highway 248 in Branson, within easy walking distance of Carson's Country Court RV Campground. This makes it a convenient choice for many RV owners traveling to our neck of the woods.

Branson.com is your best and first choice for information on restaurants, attractions, lodging, and many other elements that will make your trip to Branson, MO, a success. We are happy to provide the most accurate information and help plan your next trip to our Ozarks.
Looking for Branson Vacation Rentals?
We look forward to seeing you all soon.