Where to find the best breakfast in Branson? Here are our top picks!
Farmhouse Restaurant
119 W Main St, Branson, MO 65616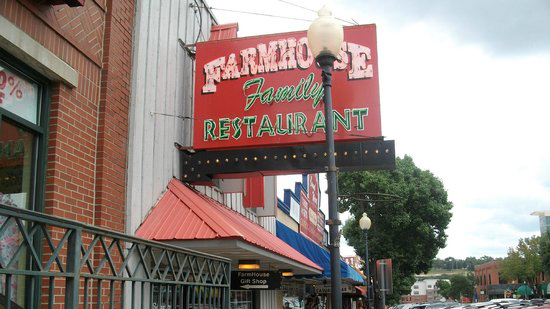 In the picturesque Branson historic downtown area, the Farmhouse Restaurant serves hearty food that tastes like it was made in a country kitchen. Country ham steak, french toast, or country potatoes? If you can't decide, choose the #2 Farmhouse Special, which includes country ham steak, two eggs, and a choice of country potatoes, dollar pancakes, or grits! A great way to start your day in Branson!
Clockers Cafe
103 S Commercial St, Branson, MO 65616
Many local celebrities frequent Clockers. When you dine at Clocker's, you never know who you will meet. As well as many exciting artifacts collected throughout the years, it is a quaint, nostalgic restaurant. Yes, to a breakfast skillet! A medley of diced ham, bacon, sausage, potatoes, onions, and peppers topped with eggs and cheese! Includes your choice of bread. Yum!
Billy Gail's
5291 State Hwy 265, Branson, MO 65616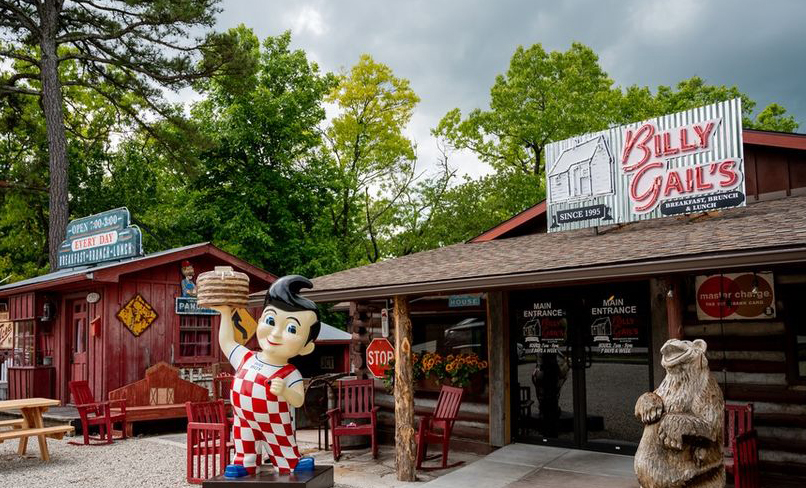 Down-home breakfast & lunch joint known for its jumbo pancakes & other country comfort grub. Breakfast is served all day! Huge portions and cooked to order. Try the fried bologna breakfast or their famous 14 inches made from scratch pancakes; you will not leave hungry. Catfish and eggs might be just what you need to begin your day in Branson.
Grand Country Buffet
1945 76 Country Blvd, Branson, MO 65616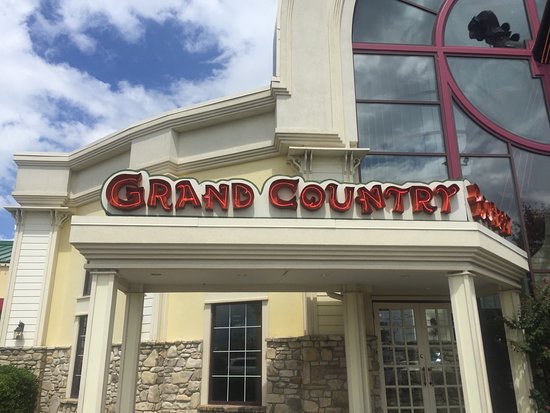 Grand Country Buffet's bountiful breakfast buffet will excellently start your day: fresh fruits, cereals, yogurt, farm eggs, bacon, and more. Choose from hot and cold food bars and try our famous Ozark Omelet, unique to this area and only at Grand Country Buffet.
Cracker Barrel
3765 State Hwy 76, Branson, MO 65616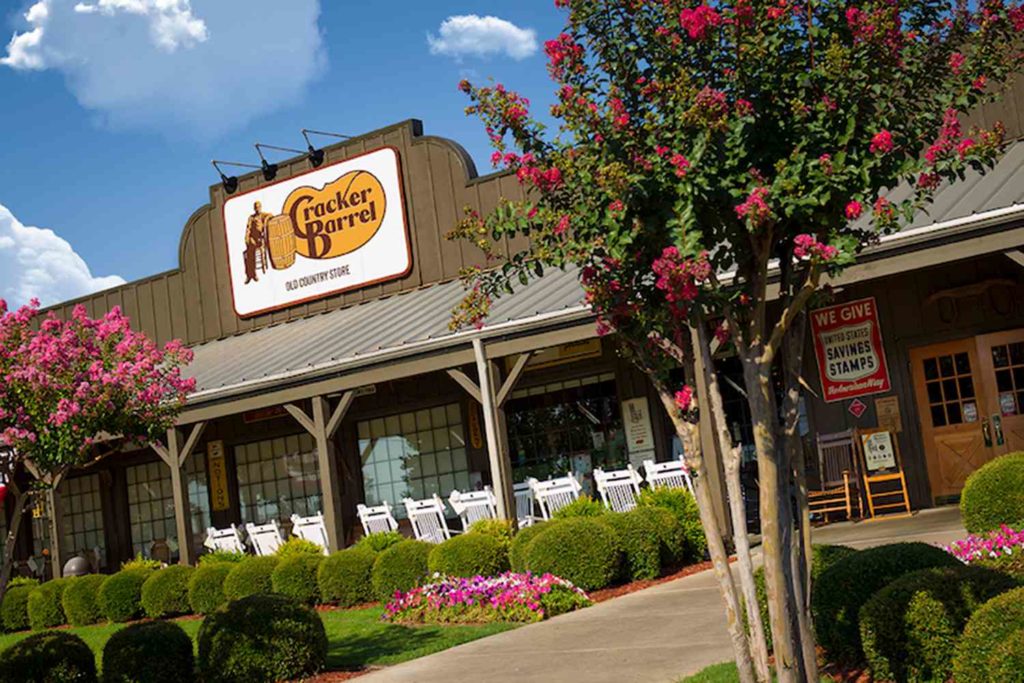 Hurts Donuts
1600 State Hwy 76, Branson, MO 65616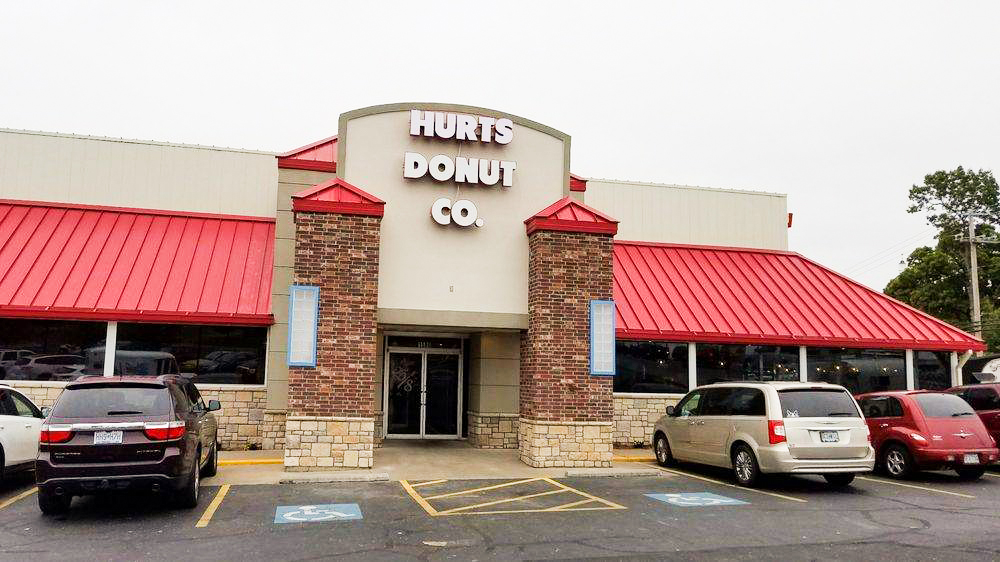 Hurts Donut is the rebel of the donut world! They strive to create flavors that are unique and personal for their customers. Hurt's donuts break all the rules with their unique toppings and exciting flavors!
Branson welcomes you to the Ozarks to plan your vacation if you're ready. Call us at 1-800-785-1610 or visit Branson.com today to schedule your Branson vacation. Our travel experts are happy to help you with show & attraction tickets.
FAQ
What food is Branson, Missouri, famous for?
Food Only Found in Branson
Wakyoto's Branson Roll. Sushi may not commonly be associated with Branson and the Ozarks, but Wakyoto has developed a roll unique to the city it's named for. …
Persimmon Hill Farm's Blueberry Thunder Muffin. …
Danna's Barbecue and Burger Shop's Mimi Burger. …
McFarlain's Traffic Jam Pie.
What are the best restaurants in Branson that deliver?
Some of the most popular restaurants in Branson that deliver are:
MOMO Sushi & Grill
Hook and Ladder Hollister MO
Dominos Pizza
Indian Delight
Noodle 21
Tai Kitchen
FAQ
Most frequent questions and answers
Best breakfast with kids near Branson, MO
Billy Gail's
Dennys
Cracker Barrel
Hurt's Donuts
Grand Country Buffet
Clockers Cafe
Farmhouse Restaurant
Best breakfast near Branson, MO
Clocker's Cafe
Farmhouse Restaurant
Billy Gail's
Cracker Barrel
Hurt's Donuts
Grand Country Buffet