With world-class attractions around every corner, Branson is known for its thrilling entertainment for all ages. Ozark Hospitality is also a trademark of Branson. Experience amazing Branson attractions with your family and friends to make memories that will last a lifetime.
1. Silver Dollar City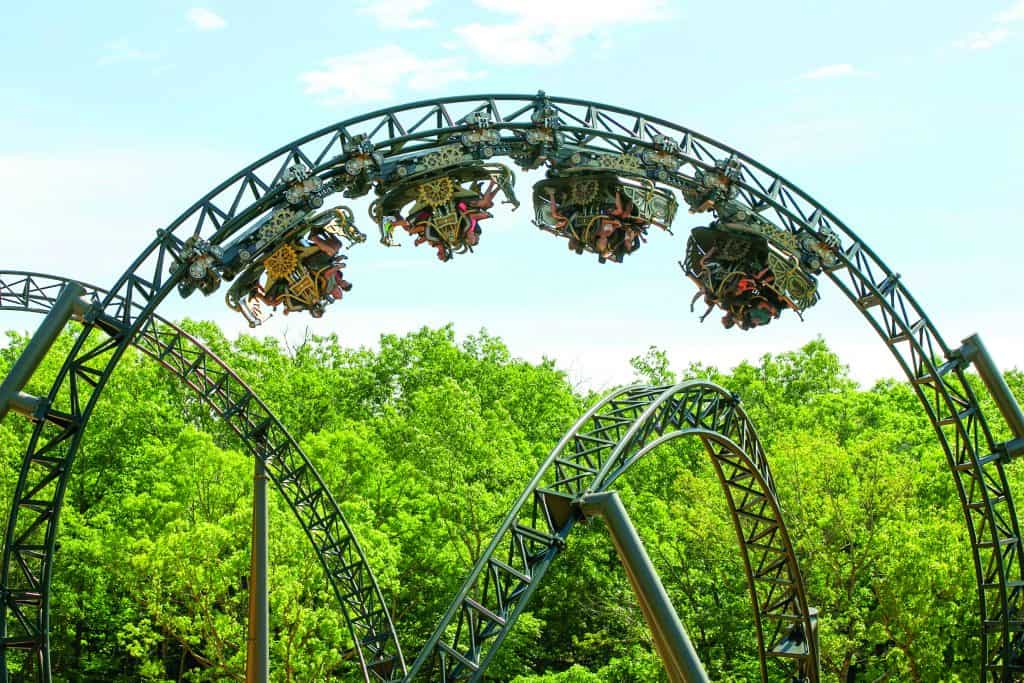 Silver Dollar City (SDC) is a theme park in Branson, Missouri. Designed in the style of the 1880s, it's one of Branson's attractions. There is something for everyone at SDC. The park offers more than 40 rides, 40 daily shows, and 60 shops and restaurants. In addition to glassblowing, woodworking, candy making, and ceramics, SDC offers more than 100 craftsmen educational demonstrations.
Silver Dollar features dozens of rides for children and adults, including several indoor and outdoor roller coasters. Wildfire, Powder Keg, Thunderation, and Fire in the Hole are the park's most popular rides.
At Silver Dollar City in Branson, MO, you can choose from various dining options. These include Clara Belle's Cinnamon Bread for breakfast, the Rivertown Smokehouse for lunch, and Buckshot's Skillet Cookery for dinner. If you're hungry, you can savor old-fashioned floats or cakes at the old-fashioned carnival or try Crossroads Pizza.
2. Titanic Museum Attraction
You'll feel like you're on board the Titanic when you step inside the Titanic Museum Branson. You'll walk in the footsteps of the passengers as you see more than 300 artifacts, a growing iceberg, a grand staircase, and interactive exhibits at the museum. The museum covers over 20,000 square feet.
It is designed as a half-scale replica of the original ship. Models of cabins, parlors, and hallways were scaled-down versions of those on the real Titanic. There are first-class suites and third-class cabins built to the original scale in the museum.
Titanic Museum Branson is open throughout the year, and you'll probably need at least two hours for a complete experience. The self-guided tours allow you to explore the exhibits at your own pace.
Titanic Museum Branson tickets
3. White Water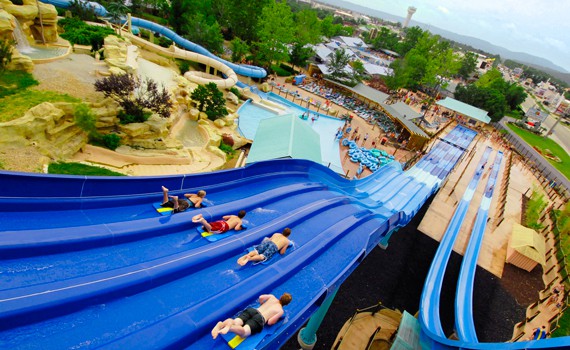 White Water offers family fun in the summer. USA Today has named White Water one of America's best outdoor water parks. The drop slides are a blast if you like thrills. Children will enjoy the interactive play area, and visitors who do not want to be splashed can relax in the pool.
From late May through early September, you can visit the water park. June and July are their busiest months. For other dates, check the website. On Saturday nights in July, you may want to attend the "Night Water" events. You can enjoy the water park until 10 p.m. during these events.
The park is great for kids and adults of all ages. Children are welcome to play in the interactive play areas, and everyone can relax by the pool. You'll enjoy the raft ride and the drop slides if you're looking for adventure. During your stay, you can eat pizza, nachos, funnel cake, salads, fruit, and more at the park's on-site restaurants.
4. Fritz's Adventure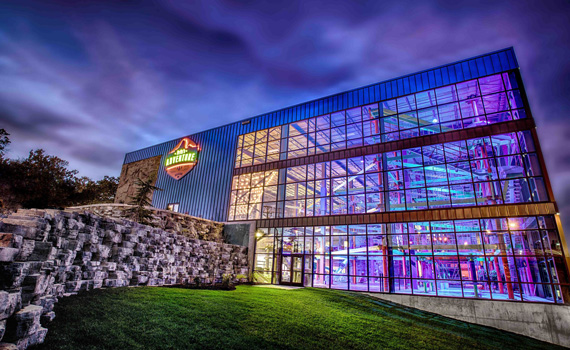 There's an adventure for everyone at Fritz's Adventure in Branson, MO! The indoor park offers 18 attractions, including ziplines, rope courses, multi-story slides, laser rooms, and treehouses.
When you visit the park, you can admire the 1959 Twin Beech airplanes and a historic water tower. Visit Fritz's 48-foot climbing wall in Branson, Missouri, or you can try rappelling if you want to try rock climbing. You can also participate in a scavenger hunt or travel through underground tunnels.
Purchase the all-day, all-access pass to enjoy all 18 attractions. Multiple entries are permitted on the same day. Feel free to return several times to see everything you want to see!
Franz's Adventure is an inclusive attraction for people of all ages and abilities. Guests with mobility issues and additional support needs are welcome to inquire about special accommodations.
5. Branson Scenic Railway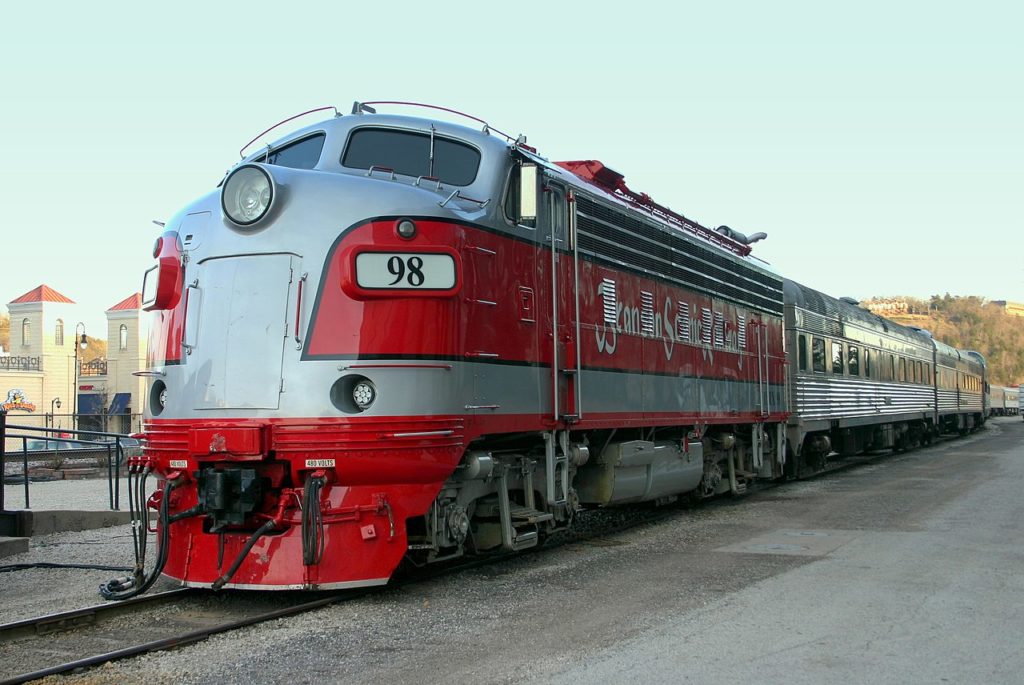 Branson Scenic Railway takes you back in time with a vintage train ride. During your journey through the foothills of the Ozarks, you'll see the beauty of the local wildlife and learn about its rich history. As you travel along your route, a narrator provides information about the animals, landmarks, and communities, and refreshments are available in the Silver Lake car.
If you're visiting on the weekend, you might want to reserve a seat on the Branson dinner train. The dinner train's journey includes a four-course meal by candlelight. You can meet Santa Claus on the Polar Express Branson. On the train, "The Polar Express" is read aloud, along with Christmas carols, hot chocolate, and cookies.
The Branson Scenic Railway runs from March to November. In October, Sunday departures may be available. Trains generally run from Mondays through Saturdays. The departure times are 11:30 a.m. and 2:00 p.m. On Saturdays, the dinner train departs at 5:00 p.m.
Polar Express trains depart from Branson in November and December at 4:45 p.m. or 6:30 p.m. Also, during the holiday season, Polar Express trains depart at 3:00 p.m. as well as 8:15 p.m. These trains depart from the historic train depot in downtown Branson.
Branson Scenic Railway tickets
There are so many amazing things to do in Branson. Don't forget to visit The Hollywood Wax Museum, Beyond the Lens, and The Butterfly Palace; don't forget zip lining at Shepherd of the Hills Great Woodsman Canopy Tours.
We are here to help you with all your vacation needs. We have been assisting visitors to the Ozarks to book their best vacations for years. It's your turn!
You are sure to work up an appetite! Find the best restaurants in Branson here.
Still looking on what to do in Branson? Visit us at branson.com
Visit Branson.com for more information on attractions and shows.