The Pie Safe
Located in Downtown Branson, just around the corner from Dick's 5 & 10, you will find The Pie Safe. You will find the best fall desserts and pastries; cherry, dutch apple, pecan, chocolate cream, and peanut butter pies.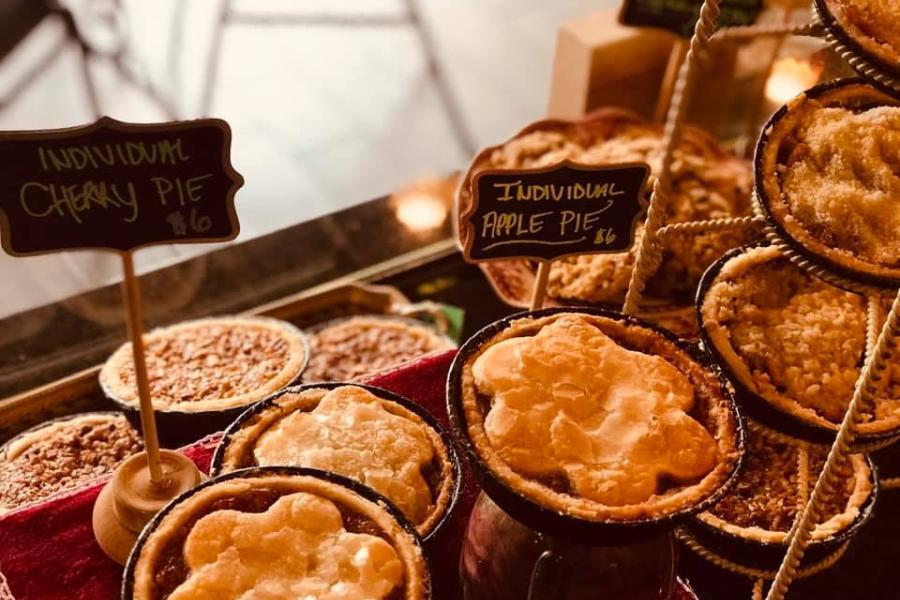 ---
Andy's Frozen Custard
Since 1983, Andy's Frozen Custard has been serving creamy, cold, and incredibly tasty concoctions! Aside from concretes and jackhammers, you'll also find sundaes, freezes, shakes, malts, sodas, banana splits, cups, cones, soft drinks, and freshly brewed ice teas on the Strip at Branson's convenient location. Fall favorites are the Pumpkin Pie Concrete, S'mores Jackhammer, and "Words Can't Describe It" Apple Pie Concrete.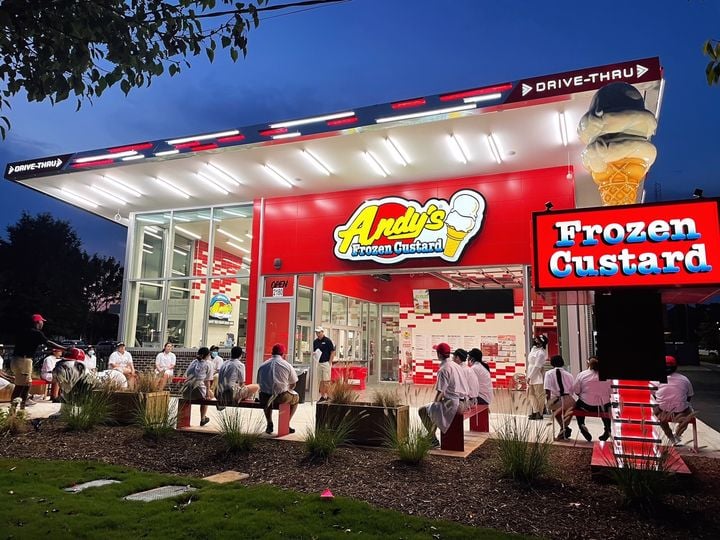 ---
Cakes & Cream Fifties Diner & Drive In
A nostalgic American diner with the feel of the '50s serving burgers, pizza & ice cream sundaes.
They have a Drive-In Replica. Enjoy a show while you eat. Previews start at 8:30 PM, the Preshow at 9 PM, and the Main Feature begins after. They serve funnel cakes topped with ice cream; yum! The Pumpkin pie is seasonal. So get it while you can!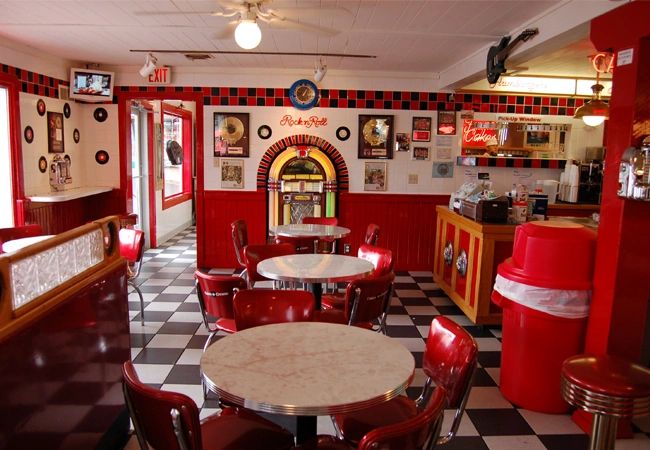 ---
Kilwins Branson
You can find Kilwins in Branson at the Branson Landing. You won't find better fudge and chocolates anywhere else! Pumpkin walnut fudge, a seasonal favorite, is back for a limited time. A trip to Kilwins isn't complete without trying the apple pie ice cream.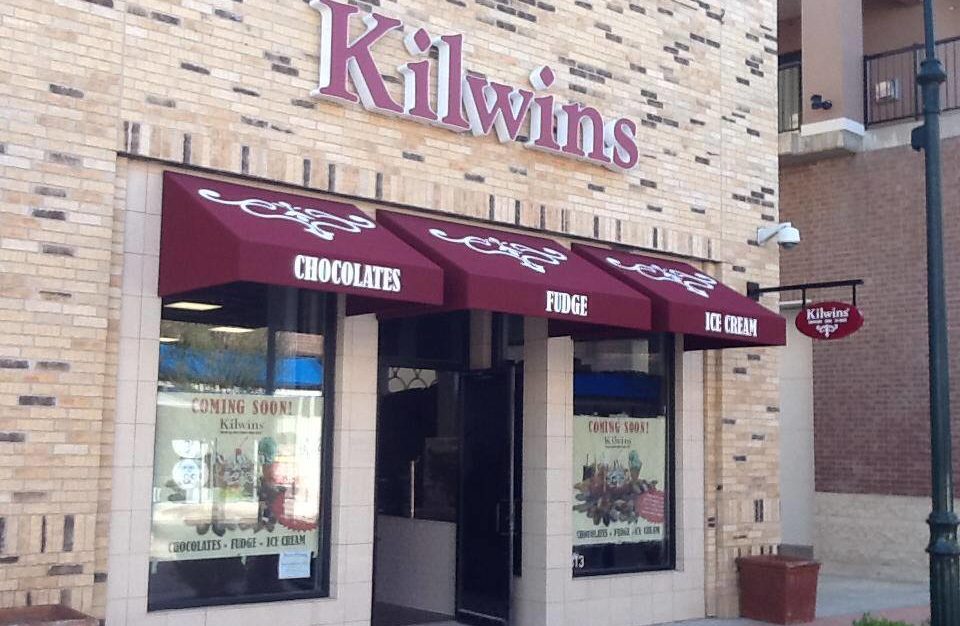 ---
Parlour Doughnuts
The finest doughnuts in town can be found at Parlour Doughnuts, a craft doughnut and coffee shop. Besides their everyday flavors, they also have seasonal flavors, such as caramel apple cashew and pumpkin chai cheesecake mini's dip. My favorite is peanut butter cup, followed by caramel bliss and turtle cheesecake.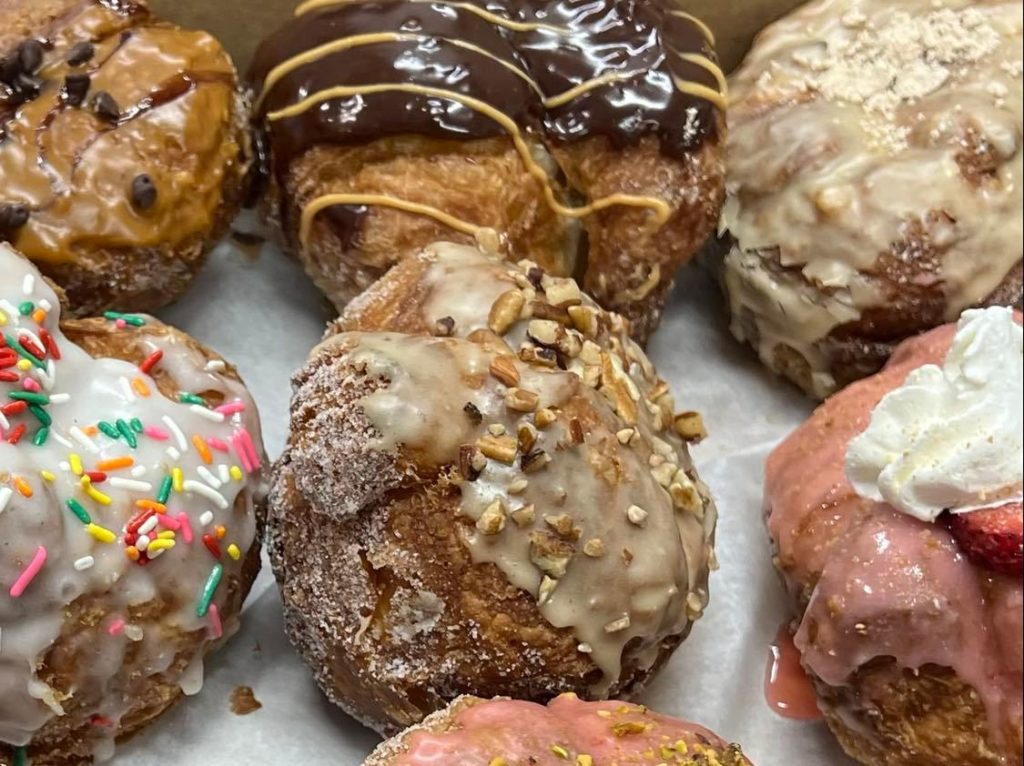 ---
The Keeter Center at the College of the Ozarks
The Bakery at the Keeter Center is full of amazing treats and fall favorites; the cran-apple cobbler is to die for. They have a selection of desserts available in Dobyns Dining Room. The Creamery is also full of tasty fall treats. Homemade ice cream is made daily.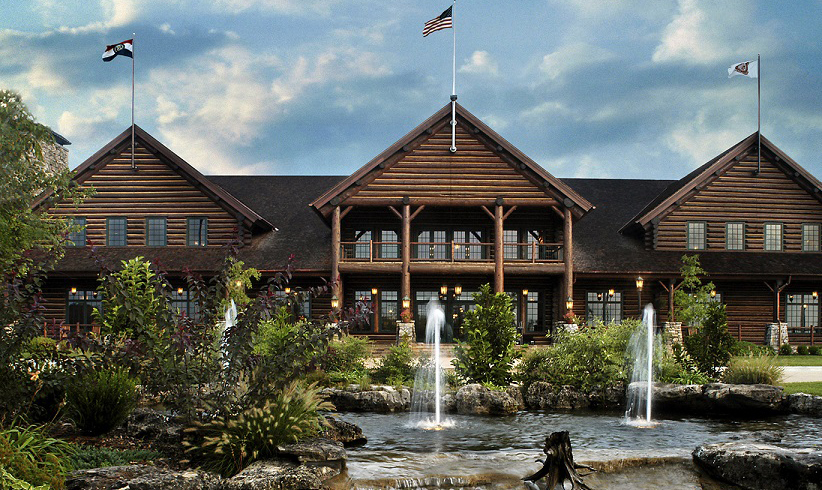 ---
Expresso Branson
You can find liquid motivation and a fall pick-me-up at Expresso Branson. Try their delicious Pumpkin Pie Frappe, Sweater Weather, Whitetail, Harvest Moon Mocha, and more, or try something new with one of their incredible Pumpkin Spice Churros!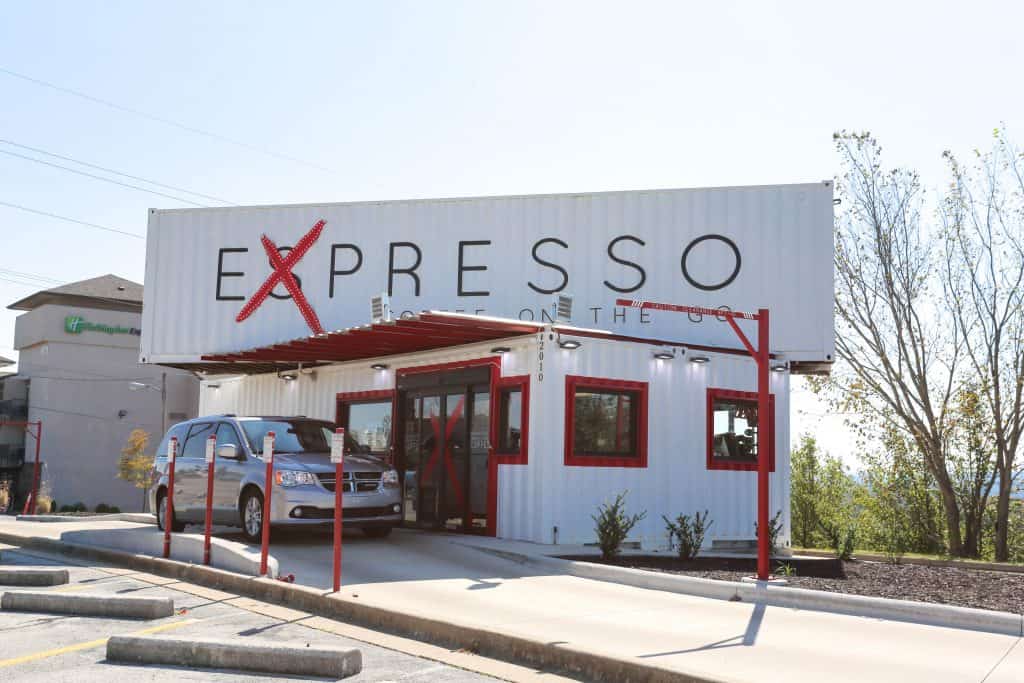 ---
Eva & Delilah's Bakery
Upon entering Eva & Delilah's, you will be welcomed by the sweet aromas of cinnamon and freshly baked pastries. While you enjoy a handcrafted beverage and a freshly baked good, you can watch the bakers prepare Danishes, bread, and cinnamon rolls. Pumpkin whoopie pies, pumpkin cinnamon rolls, and ice pumpkin spiced coffee are among their fall treats.

Branson is the place to be if you are looking for a fall dessert; fall treats can be found around every corner. Savory or sweet, it can be found in Branson.