A Branson, Missouri Christmas is something your family won't soon forget.
Christmas time in Branson is a magical time. The lights, shows and excitement make it an amazing time to visit this family-friendly city.
Indulge your senses with the sights, sounds, and smells that only Christmas can bring. From An Old Time Christmas at Silver Dollar City to the Joy of Lights, there are countless ways to get into the Christmas spirit in Branson.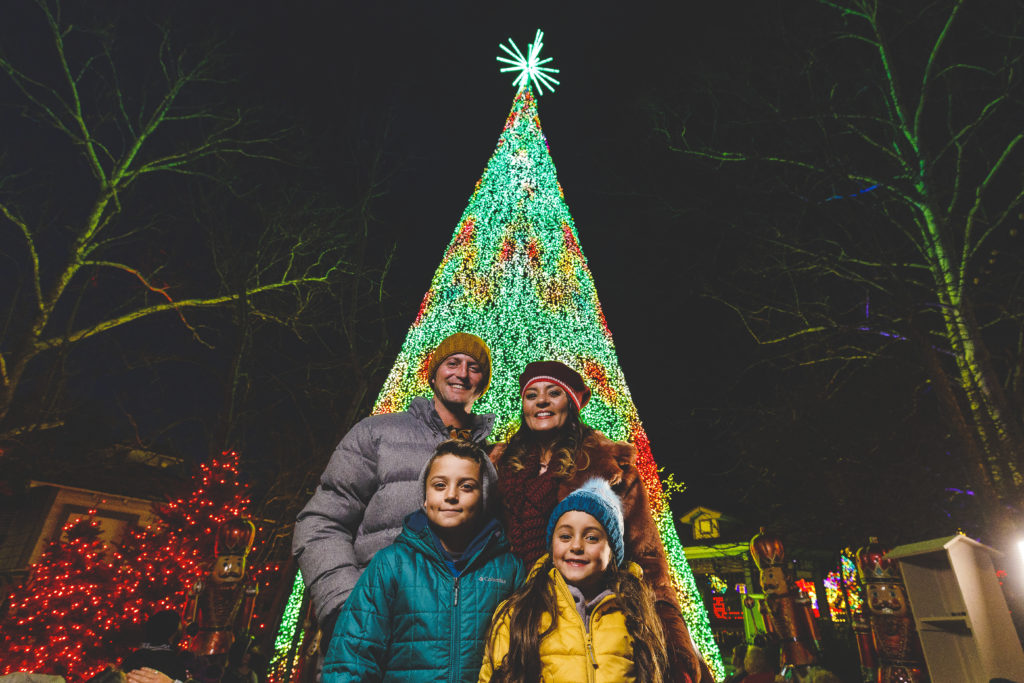 Here are just a few things to do in Branson this Christmas with kids!
Take in a Christmas Show
You don't want to miss out on all the great Christmas shows in Branson this wonderful time of the year! Additionally, your favorite, well-known Branson shows begin transforming their regular performances into Christmas magic on November 1st. A Christmas Story Dinner Show is a great way to enjoy a show and a delicious meal.
Walk the Branson Landing
Whether it's the spectacular animated 63′ Christmas Tree in Town Square or the magical holiday lights, music, and décor, Branson Landing is magically transformed into Winterwonder Landing during the holidays. You can also enjoy spectacular performances of the Branson Landing Fountains starting at noon daily and every hour until 10pm.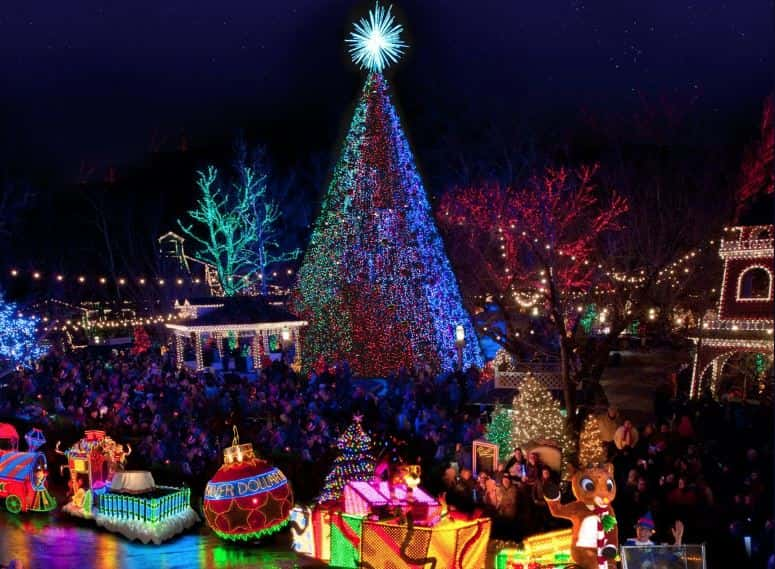 Visit Silver Dollar City An Old Time Christmas
Experience over 6.5 million Christmas lights at Silver Dollar City and 70,000 square feet of breathtaking holiday scenes. You will see animated reindeer, stars, snowflakes, three light tunnels, two 40-foot moving trains, and a 90-foot Christmas tree illuminated at Christmas in Midtown. Every night during the festival, Rudolph's Holly Jolly Christmas Light Parade floats through the park.
Drive Thru Christmas Light Displays
There is nothing better than seeing the Christmas lights in Branson. From the warmth of your car, drive through one of Branson's magnificent Christmas light displays. Listen to some Christmas music on the radio, and grab some cookies and hot chocolate. You can even take a limo ride to see the Christmas lights in Branson. How cool is that?
Ride the Polar Express
The Polar Express will take you through the Ozark Mountains, bringing the magic of Christmas to life. Wear pajamas to enjoy the hot chocolate and beautiful scenery! Get your tickets early; the Polar Express books out a year in advance.
Ice Skate under Branson's Famous Ferris Wheel
One of Branson's newest attractions this holiday season, The Holidays On Ice, is at the Track Family Fun Park under the Branson Ferris Wheel. Get your family together and enjoy ice skating outdoors during the Christmas season.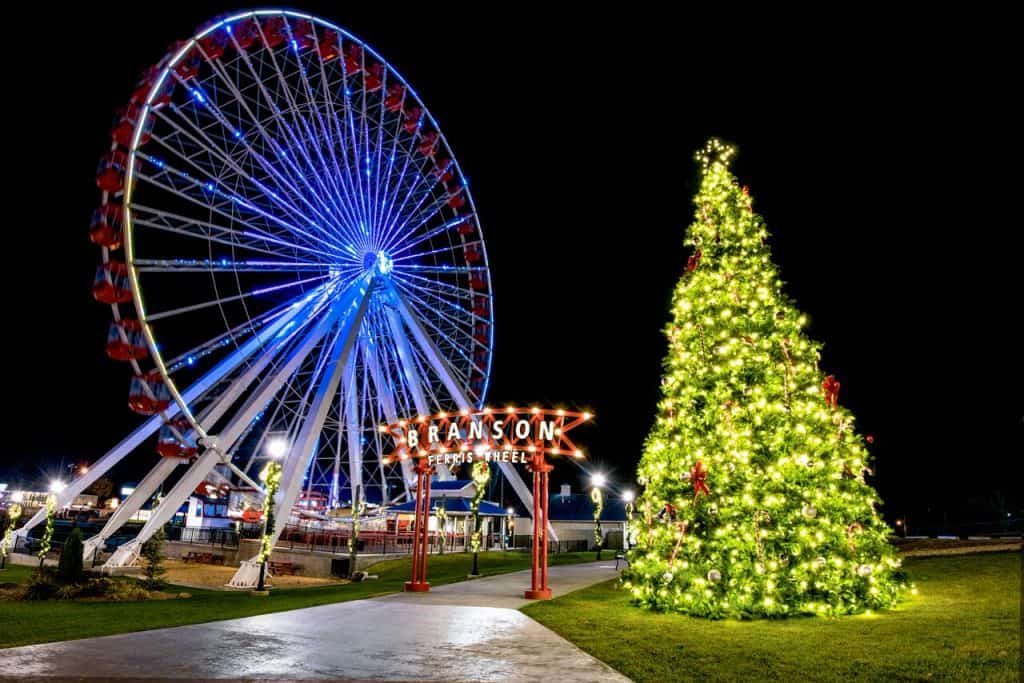 Visit Santa
In Branson, Santa is not difficult to find, even though it can be very busy this time of year. We aim to help you discover where you can see Santa Claus this Christmas.
Best Places to Find Santa in Branson
Silver Dollar City
North Pole Adventure
Let There Be Lights / Promised Land Zoo
Lights of Joy
Bass Pro Shops
Branson at Christmas is full of magical things to do with kids. Don't forget to get a yummy Christmas treat at Andy B's! For more information on things to do in Branson, click here.