The day after Thanksgiving, millions of Americans descend on stores to shop. For Christmas. For bargains. For gifts. For things they need themselves. News the next day is filled with reports comparing sales to last year's. Retailers are happy. Shoppers are happy. Well, some of them. But if you spend Thanksgiving in Branson, Black Friday will become a happy, memorable experience.
And why wouldn't you want to spend Thanksgiving in this friendly little corner of the Ozarks – think of staying in a wonderful hotel, sleeping in, getting a bite of breakfast "on the house," enjoying the pool or spa, and then heading out to one of Branson's bountiful buffets, brunches, or special dinners. Your family and friends are with you. But you have no bedding or dishes to wash, no entertainment to plan. Branson has you covered. Outstanding lodging venues, delectable dining destinations, entertainment, and of course – shopping!

Branson has such a variety of shops, you will be delighted with the possibilities. Branson's Historic Downtown area has dozens of shops, flea markets, restaurants and diners. Dick's 5 & 10, in Branson for more than 50 years, is a "must see." For youngsters there are aisles and aisles of games and toys: puzzles, model cars, books, farm toys – horses and trailers, barns and corrals, John Deere tractors and Tonka™ bulldozers – marbles, military toys, stuffed toys, toy guns and holsters, dolls … but wait, take a breath, lots of grownup things, too. With roughly 250,000 items, there's something for "kids of all ages." Enjoy the nostalgia of Betty Grable paper dolls. Nancy Drew books. Dishcloths and wooden clothespins like Grandma used. The list goes on! Contemporary theme items, too. Know someone who likes wine, pink flamingos, fishing, life at the lake? (Who's taking care of your cat while you're away? They need a gift!) The intercom is fun. "Don, would you please come to the front of the store? Your wife says it's time to leave for the show."
Christmas shows will be in full swing from the first of November through the end of the year. Branson stages will be filled with all the glitter and glamour, all the melody and merriment of the season. And don't forget theater gift shops for unique gifts and souvenirs! Silver Dollar City offers an "Old Time" Christmas experience with two Christmas shows, miles of lights, a five story Christmas tree, an evening Holiday Light Parade, and a wonderful selection of shops and tasty food.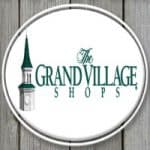 The Grand Village, on Hwy. 76, is a shopper's paradise with more than a dozen shops, lovely atmosphere, and places to satisfy your appetite and entertain you. Kringles Christmas Shop is open all year with a dazzling array of everything Christmas. The Thomas Kincade Art Gallery, Tatman's Fine Jewelry, T. Charleston's Books & Gifts are just some of the other favorites. Peter Engler Designs features American craftsmen in woodcarving, pottery, jewelry, and fine art; Sunrise Leather Works has been creating leatherwork in Branson for forty years. Visitors and locals alike love Mulberry Mill. With home décor, women's accessories, gourmet foods … it's a cornucopia of treasures.
Ready to eat? Mel's Hard Luck Diner in The Grand Village offers all-American favorites from country-fried steak to the best ice cream sodas in the Ozarks. And Mel's is the Branson home of Singing Servers — what fun! The entire staff is made up of professional singers, songwriters and musicians. Sugar Leaf Bakery Caféf has gorgeous, scrumptious cakes and bakery items, as well as savory lunch selections. (Maybe you need a breakfast treat before the shopping begins?)
The Titanic Museum Attraction is extraordinary. There are 20 galleries with more than 400 artifacts, as well as stunning recreations of cabins and other areas of the ship. Titanic fascinates and educates everyone, and the gift shop is outstanding. There are gorgeous reproductions of jewelry pieces worn by Titanic passengers, an assortment of other beautiful accessories, clothing, books and games – "something for everyone."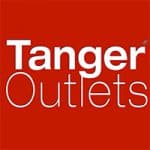 Tanger Outlets has 78 stores, including some of your favorites like Eddie Bauer, Ann Taylor, Vera Bradley, Tommy Hilfiger, Polo Ralph Lauren, Disney, Crabtree & Evelyn. The layout of the center makes it easy to see what's where, and parking is good, too.
Down on the banks of Lake Taneycomo, Branson Landing has nearly 100 stores and restaurants. The spectacular performance of the Branson Landing Fountains begins daily at noon. The show merges water, fire, light, and music.
Entertainment, shopping, and dining will fill your days and perfect accommodations round out the ideal Thanksgiving and Black Friday time of year. Have fun, make memories, start a tradition … right here in Branson!