As summer comes to a close and the back-to-school season approaches, it's a great opportunity to make the most of your remaining vacation days. And what better way to do that than by visiting the beautiful city of Branson? Before bidding farewell to the carefree days of summer, why not indulge in some last-minute fun in this enchanting destination?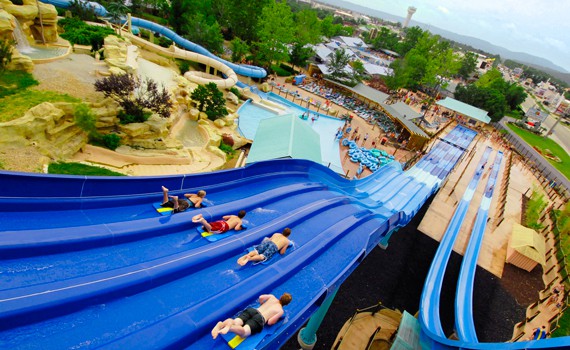 Branson is known for its vibrant entertainment scene, featuring a variety of world-class shows that cater to all tastes. And now, to make your visit even more enjoyable, we are offering an exciting promotion. With our BOGO (Buy One, Get One) offer, you can save on show tickets and experience double the entertainment value. Purchase one show ticket and receive another ticket at a 50% discount!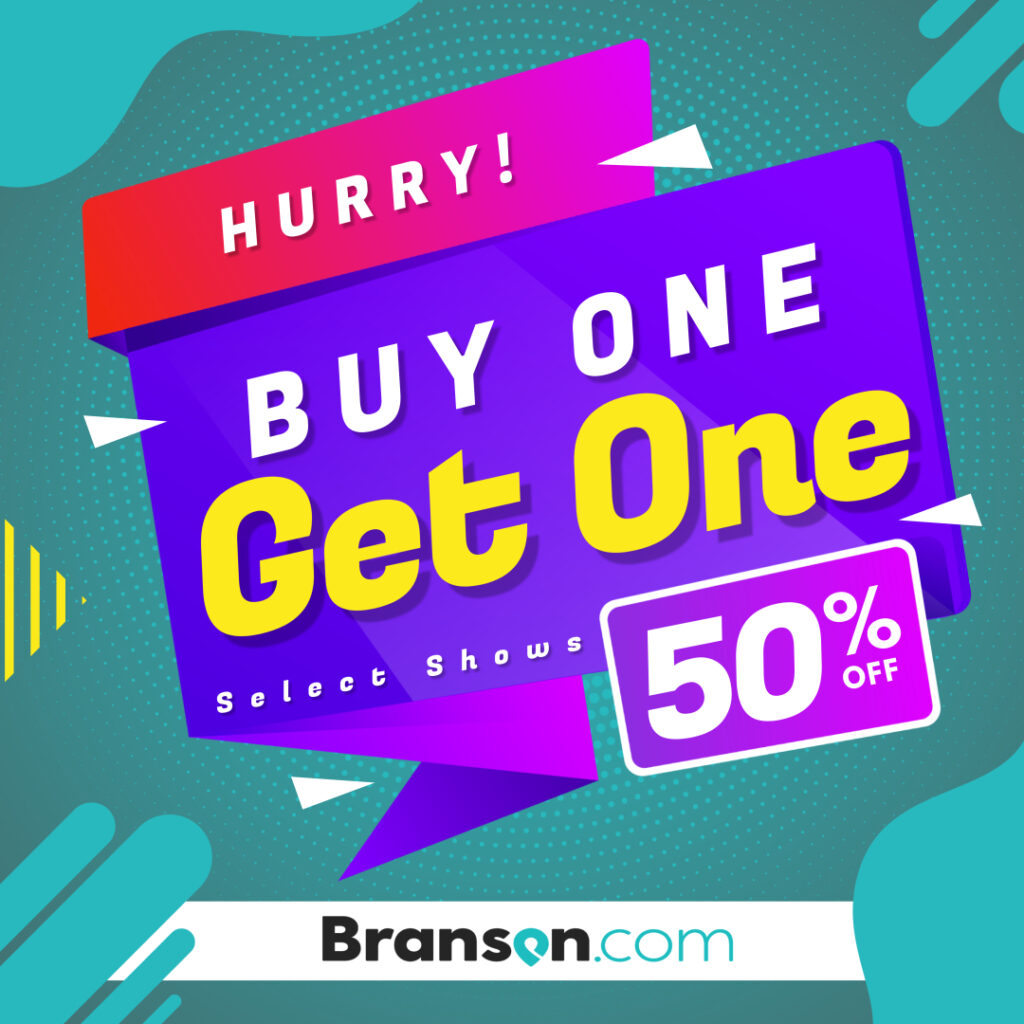 Here are some exciting activities that all ages can enjoy in Branson
Thrilling Theme Parks
Branson is home to several thrilling theme parks that guarantee a day filled with adventure. Silver Dollar City offers thrilling rides, live entertainment, and delicious food. Don't miss the spectacular Fireman's Landing or the heart-pounding roller coasters like Outlaw Run. Meanwhile, The Track Family Fun Parks offers go-kart racing, mini-golf, bumper boats, and much more.
Splish-Splash Water Fun
Beat the summer heat at White Water, Branson's premier water park. White Water offers refreshing fun for the whole family with its slides, wave pools, lazy rivers, and splash zones. Grab your swimsuit, slather on sunscreen, and make a big splash before the school routine sets in.
Unforgettable Shows
Branson is renowned for its live shows; catching a show is necessary while you're here. From music concerts to comedy acts, there's something for everyone. Enjoy a mesmerizing performance by renowned artists, magicians, or tribute bands. Let the music, laughter, and jaw-dropping talents create memories that will last a lifetime.
Outdoor Adventures
Embrace the natural beauty of Branson's surroundings by embarking on outdoor adventures. Explore the breathtaking trails of Table Rock State Park or go fishing, boating, or paddleboarding on Table Rock Lake. Enjoy the scenic views, breathe fresh air, and immerse yourself in nature before hitting the books.
Retail Therapy
Treat yourself to some retail therapy at Branson Landing. Stroll along the scenic waterfront promenade, shop at popular brand outlets, and discover unique boutiques. Find the perfect back-to-school outfit, or take some souvenirs to remember your fantastic vacation. For more information about shopping in Branson, click here.
Mini-Golf Madness
Challenge your family and friends to a friendly game of mini-golf at one of Branson's themed courses. These courses offer hours of laughter and friendly competition, from pirate adventures to prehistoric landscapes. Putt your way to victory and create unforgettable memories together. Coral Reef Mini Golf provides a lot of fun and a break from the heat. This indoor course is one for the entire family.
Sweet Tooth Satisfaction
Get ready to satisfy your sweet tooth with Branson's delectable treats. Whether you're craving homemade fudge or irresistible ice cream, this vibrant city has many options to tempt your taste buds. Treat yourself to a scoop of your favorite flavor or indulge in a mouthwatering piece of chocolate as a delightful prelude to the upcoming school year. Don't miss out on the must-visit Mr. B's in the heart of downtown Branson, where heavenly treats await!
Make the most of your remaining vacation days in Branson with these exciting activities. Cherish the laughter, create lifelong memories, and bid farewell to summer in style. It's the perfect way to transition from vacation mode to the school year with a big smile. Make sure to check out our Branson Vacation Rentals.
Save on amazing discounts on Branson vacation packages, attraction tickets, and hotels!
We look forward to seeing you!