The beautiful landscape of Missouri is dotted with caves throughout many parts of the state. Branson is home to both sightseeing cave attractions, including Silver Dollar City's Marvel Cave, as well as smaller caves found along trails and in the protected park and forest lands in the area.

More than fifty years ago, Marvel Cave was the beginning of tourism for Silver Dollar City. Named Devil's Den when it was discovered centuries ago by the area's Osage Indians, it's still a popular attraction today. A trained guide takes you through the cave, a tour for physically fit guests as it involves extensive stair-climbing. You'll travel 300 feet below the surface and discover the breathtaking beauty of the Cathedral Room, the largest cave entrance room in the United States. Another feature of the cave is the only known Spanish ladder, from 1541, that remains in the cave. The 60 minute tour ends with a half mile tram trip back to the surface. You can see the recently re-opened Mammoth Room that hasn't been available for public tours since the 1950's. Discover this part of the cave on a 90 minute Lantern Light tour that lets you see the cave as early explorers saw it. Other cave attractions can be found in nearby Branson West and Springfield, as well as northern Arkansas, just minutes from the Missouri state line.
You can also see several caves while out hiking in the Branson area. Within the city limits of Branson, you'll find a city-operated and maintained trail system, including the Lakes Forest Wilderness Area, where 4.4 miles of moderate to rigorous trail hiking will take you to a cave along the way. The development of Branson Creek, less than 10 minutes south of the city, includes public access trails; you'll come across two caves in this area.
Whether you take a guided tour of a beautiful cave attraction, or come upon the caves found along Branson area hiking trails, you'll satisfy your cave curiosity and get an even better understanding of why Missouri is known as the Cave State.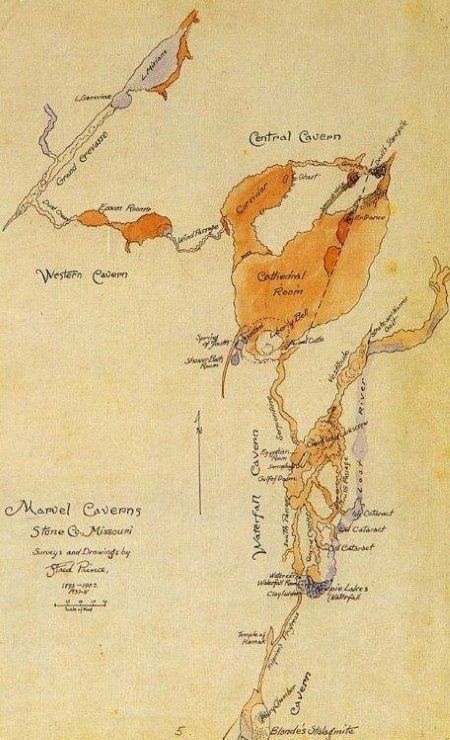 For More Information Please Call
1-800-785-1610 Web Code ---