If you're looking for a place to escape this fall, look no further than Branson, Missouri. This small mountain town is just waiting for you.
You'll first notice the beautiful scenery as you drive into town: leaves change colors and begin to fall, but the weather is warm enough to be outside comfortably. This place is breathtaking in the fall. We know it sounds corny, but it's true.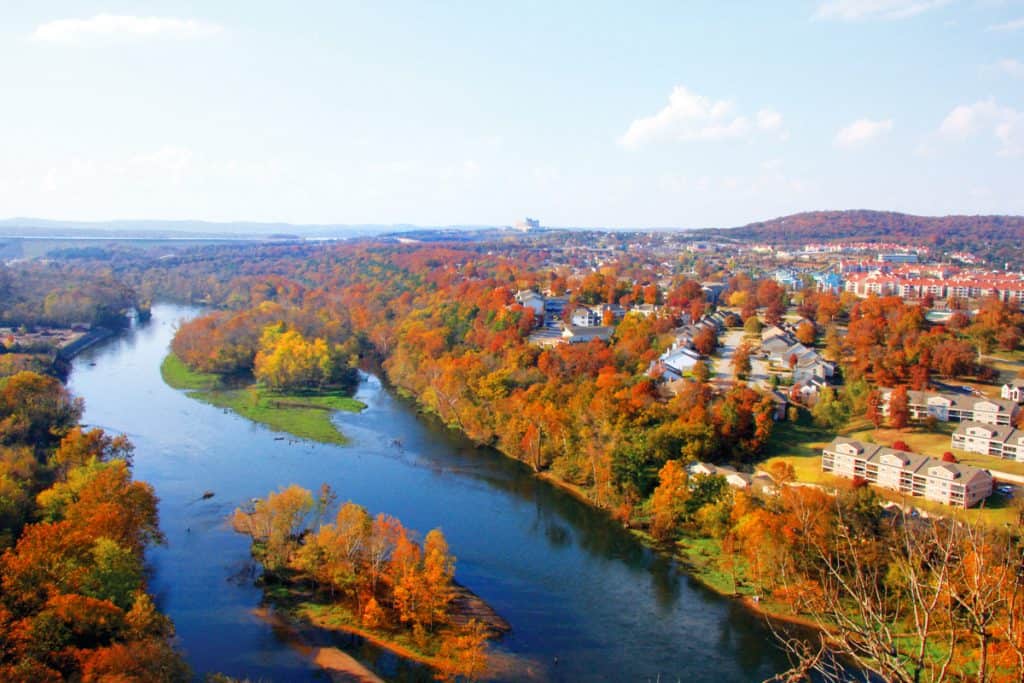 Branson is a mid-size city in the Ozarks, surrounded by forested mountains and lakes. It's also home to unique attractions, live shows, museums, and restaurants.
Here are the top reasons why you should visit Branson this fall:
The Fall Foliage: Branson is beautiful during the fall. The best time to view the changing colors is the middle of October.
The Harvest Festival at Silver Dollar City, September 15 – October 28 – Experience Craft Days filled with captivating artisans and special entertainment and Pumpkins In The City by night with thousands of illuminated pumpkins with non-frightful fun for the entire family!
You'll enjoy the crisp air as you walk down Main Street and shop the many stores like Dick's 5 & 10.
If there's one thing that Missouri does best, it's food—and Branson has many great restaurants serving up everything from BBQ ribs to tacos (and everything in between).
Are you looking for Branson Vacation Rentals? Then look no further! We have the best vacation rentals in the area and guarantee you'll find the perfect place to stay.