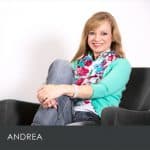 Are you a chowder lover?
In the 18th Century a person would "layer" the chowder with the ingredients.
A layer of onions.
A layer of lean pork.
A layer of fish, or clams.
A layer of spices, and even a biscuit!
I've learned something about people. They either "love", or "hate" chowders. I'm not aware of the percentages, but lately it seems like more and more people love a good chowder. My favorite you ask? CLAM CHOWDER! Not everyone loves clams, but if you do, please give Andrea Brett's recipe a try.
When we asked the Brett family to share with us their favorite chowder they didn't hesitate to declare that Andrea's recipe for the classic dish, "Clam Chowder" would satisfy our hunger.
Winter will soon be over, and we will be in the heat of summer, drinking fruity drinks by the pool. But until then, we at Branson.com are sure the Brett's Clam Chowder will warm your stomach and  your heart as you share it with family and friends.
Happy eating!

Put chopped vegetables into a pot.

Drain the clam juice from can and pour it over the vegetables.

Reserve clams until your sauce has been prepared.

Add enough additional water just to cover the vegetables and simmer for about 20 minutes, or until vegetables are tender.
In 2-quart saucepan, melt butter and add dry ingredients carefully. -flour -salt -pepper -sugar

Gradually add half and half, stirring constantly.

Bring to a gentle boil, and then cook until smooth and thick.
Pour sauce over vegetables in your pot.

Can be made thicker or thinner, according to taste.