Branson, Missouri, is a popular tourist destination known for its live entertainment shows, and attractions. However, many people may not know that Branson is also an excellent place for visitors with special needs and disabilities.
Branson is a destination that is committed to inclusivity and accessibility for all visitors. With accessible transportation, lodging, and attractions, as well as accommodations for service animals and sensory-friendly options, visitors with special needs and disabilities can enjoy all that the city has to offer.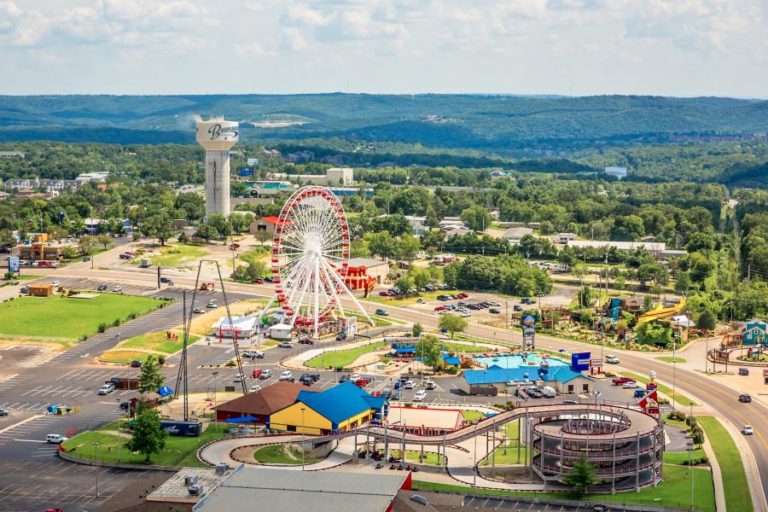 Silver Dollar City
This popular theme park has made significant efforts to accommodate guests with special needs. The park offers a disability guide, which outlines the attractions that are wheelchair accessible, and also provides information on ride accessibility and other accommodations.
Silver Dollar City also offers wheelchair and electric scooter rentals, as well as a quiet calming room for guests who need a break from the noise and crowds. Guest Relations is located at the entrance of the park. The hosts can provide a variety of services and additional information on amenities available at the park.
Showboat Branson Belle
This popular dinner cruise offers a fully accessible boat and show experience. The Showboat Branson Belle has an elevator to access all three decks, and the show features American Sign Language interpreters for guests who are hearing impaired.
Branson Scenic Railway
The Branson Scenic Railway offers a step back in time as visitors ride through the Ozark Mountains. The train is fully accessible, with ramps and lifts for wheelchair users. The train also offers a sensory car, which features a quieter atmosphere and sensory-friendly activities for guests with autism or other sensory processing disorders.
Branson Landing
This Branson Landing offers shopping and entertainment in an accessible environment, with wide sidewalks and smooth pathways throughout. The complex also features a water and fire show that is fully accessible and enjoyable for all visitors. Handicapped parking spaces can be found immediately next to the north and south entrances and inside the parking garage.
Shepherd of the Hills Fish Hatchery
This attraction offers a unique opportunity to see the inner workings of a fish hatchery. The facility is fully accessible, with wheelchair ramps and smooth paths throughout. Visitors can also enjoy the park's sensory garden, which features fragrant plants, wind chimes, and other sensory experiences. The Hatchery is currently closed and will re open in 2025.
Hollywood Wax Museum
The Hollywood Wax museum features lifelike wax figures of celebrities, historical figures, and movie characters. The museum is fully accessible, with wheelchair ramps and smooth pathways throughout. Guests with visual impairments can also enjoy the museum, as the wax figures are designed to be tactile and lifelike. All four attractions are accessible for guests who use wheelchairs or other assistive devices.
Beyond the Lens
Beyond the Lens offers a variety of exhibits and attractions related to pop culture and technology. Guests can take a virtual reality tour of the Titanic, pose for photos in the Upside Down House, and explore the world of conspiracy theories. Beyond the Lens is fully accessible, with smooth paths and elevator access to all levels of the museum.
WonderWorks
This interactive science museum offers over 100 hands-on exhibits and experiences, including a glow-in-the-dark ropes course, a virtual reality roller coaster, and an earthquake simulator. WonderWorks has made an effort to make their exhibits accessible to guests with disabilities, with features such as wheelchair ramps and sensory-friendly options for certain experiences.
The Butterfly Palace
The Butterfly Palace is fully accessible to visitors with disabilities, with wheelchair-accessible ramps and paths throughout the facility. The staff is also trained to assist visitors with disabilities and can provide accommodations as needed.
The Branson Ferris Wheel
The Branson Ferris Wheel also has a fully enclosed gondola option, which provides a comfortable and accessible option for visitors with mobility issues or other special needs. The gondolas are equipped with bench seating and ample space for wheelchairs or mobility devices.
In addition to its accessibility features, the Ferris Wheel offers breathtaking views of the Ozarks and the surrounding Branson area. The attraction is particularly stunning at night when it is illuminated with colorful LED lights.
Branson's Live Shows
Branson's live shows are a highlight of any visit to the city, offering a wide range of musical and theatrical performances. Many of these shows are also fully accessible to individuals with disabilities, with features such as wheelchair ramps, sign language interpretation, and sensory-friendly performances.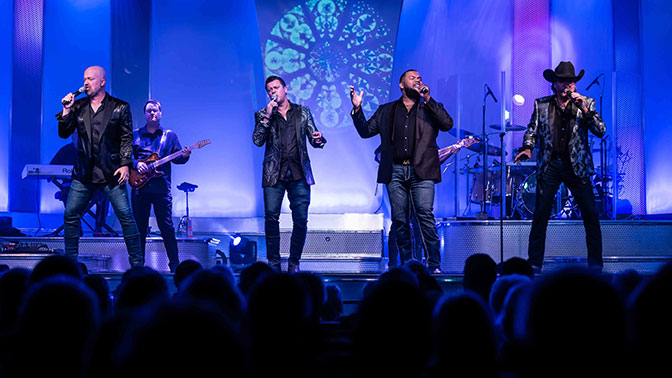 One example is the Grand Jubilee show, which is a popular Branson attraction that features a variety of musical styles, from country to rock 'n' roll. The theater where the show takes place is fully accessible, with wheelchair seating and a ramp that leads up to the stage. Additionally, the theater has an assisted listening system that can be used by guests with hearing impairments.'
More Information About Handicap and Accessibility Information
Accessible Lodging
Branson offers a range of lodging options that are designed to be accessible to individuals with disabilities. Many hotels and resorts offer features such as wheelchair-accessible rooms, roll-in showers, and grab bars in the bathroom. Some hotels even offer equipment rentals, such as Hoyer lifts and shower chairs, for guests who need them.
Service Animals
Branson welcomes service animals in all of its public spaces, including attractions, restaurants, and hotels. Visitors with disabilities who use service animals should be aware of their rights under the Americans with Disabilities Act (ADA) and should ensure that their animal is properly trained and certified.
Accessible Transportation
Sparky, Branson's free Downtown Trolley is equipped with a wheelchair lift, and service animals are welcome. Sparky is a free trolley service that runs through the heart of downtown Branson, offering visitors an easy and convenient way to get around town. With its accessible facilities and fun atmosphere, Sparky offers a unique and enjoyable transportation experience for all visitors.
Our travel experts are standing by and happy to help you plan your adventure in Branson. We look forward to hearing from you.