This article refers to Christmas past. For Christmas present, please visit our current page for Christmas in Branson.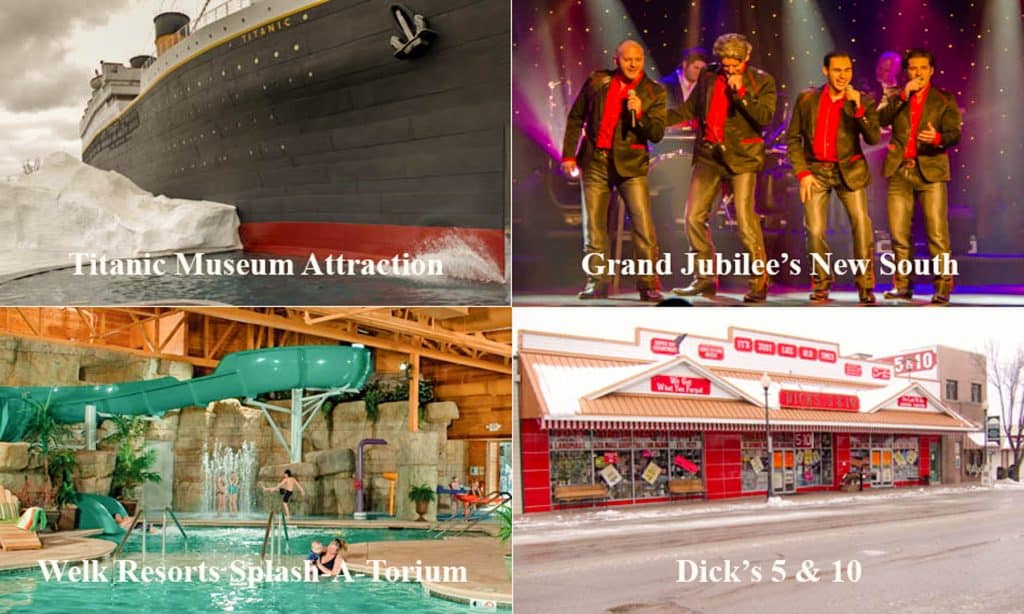 The hustle and bustle of Christmas Day are over, and your "battery" is just about out of "juice." How about a "recharge" with a break in Branson, Missouri? I am always amazed when someone says, "There's not much to do in Branson during the week between Christmas and New Year's Day." That's not the case at all; there are tons of things to do!
Although some of Branson's shows are closed, many of its most popular shows will be open through Christmas week. Weather dependent attractions such as White Water are closed. Still, the vast majority of Branson's attractions, activities, and world-class shopping are.
Here are five great reasons for families to take a break, relax, and have fun in Branson during Christmas Week:
1. Branson Shows: The range of live shows open during Christmas week offers magic, thundering horses, dinner shows, a biblical spectacular, dinner cruises, performing legends, amazing pets, and music shows covering just about every genre of music. These include shows such as Dolly Parton's Stampede. Sight and Sound's Miracle of Christmas, Grand Jubilee, The Acrobats of China, Amazing Pets, Clay Cooper's Country Music Express, Legends in Concert, Comedy Jamboree, Hamner's Unbelievable Variety, The Haygoods, Hughes Brothers Christmas Show, Pierce Arrow, along with the Showboat Branson Belle, and many others.
2. Branson Attractions: The vast majority of Branson's attractions will be open. Silver Dollar City; the Titanic Museum Attraction; Promised Land Zoo, Fritz' s Adventure; and the Track Family Fun Parks are just some of the many attractions that will be open.
3.  Silver Dollar City's Old Time Christmas Festival: In addition to everything else this world-class theme park offers, its Old Time Christmas Festival is among the country's top Christmas events. It features a magnificent display of millions of Christmas lights across the park, an incredible eight-story tall Christmas Tree, a nighttime light parade featuring Rudolph the Red-Nosed Reindeer, Broadway-style shows, and so much more. Including this year, it's a four-time winner of USA Today's 10 Best Readers' Choice poll for the nation's Best Theme Park Holiday Event!
4. Spectacular Christmas Lighting Displays: Even though Christmas Day is past, the primary Christmas drive-through lighting displays will be open during Christmas week. The Shepherd of the Hills Trail of Lights, Branson's Gift of Lights, Branson's Promised Land Zoo – Let There Be Lights, and the giant 30-foot nativity scene overlooking Lake Taneycomo and historic downtown Branson from atop Mount Branson are all open.
5. Branson's Great Shopping: Branson is famous for its excellent shopping, and Christmas Week is no exception. From the small shops of Historic Downtown Branson;" to "Branson Landing," with its 100 retail shops, to outlet malls and specialty shops offering arts and crafts and one of a kind products, shoppers will be able to experience Branson's unique world-class shopping experience.
Planning for a trip to Branson during Christmas week can avoid potential problems caused by weather, special holiday scheduling, and other factors. For personalized assistance with reservations or the most current information, please feel free to call the travel planners of Branson.Com. at 1-800-785-1610 or contact them through Branson.Com, the official website for EVERYTHING that's happening in Branson, Missouri.