Vacations aren't complete without ice cream! An ice cream cone or milkshake is the most delicious way to cool off a summer day. It's easy to find ice cream shops that will delight all members of your family in the Branson area.
Enjoy one of Branson's best restaurants, then finish your meal off right with a milkshake!
Here are our top picks for the BEST milkshakes in Branson.
Billy Bob's Dairy Land
Funky, retro diner specializing in burgers, onion rings & milkshakes, and house-baked pies. It is located on Branson's Famous Strip. Branson stars often dine here, which was featured on Al Roker's Food Network show.
Andy's Frozen Custard
Andy's Frozen Custard exclusively sells frozen custard treats. Andy's has a wide variety of treats, from simple vanilla or chocolate cones to seasonal favorites like our Pumpkin Pie Concretes and Strawberry Shortcake Sundaes. In addition to some of the best sundaes, you will find the tastiest shakes, malts, and old-fashioned freezes! Their famous custard is blended to perfection to make the perfect shake.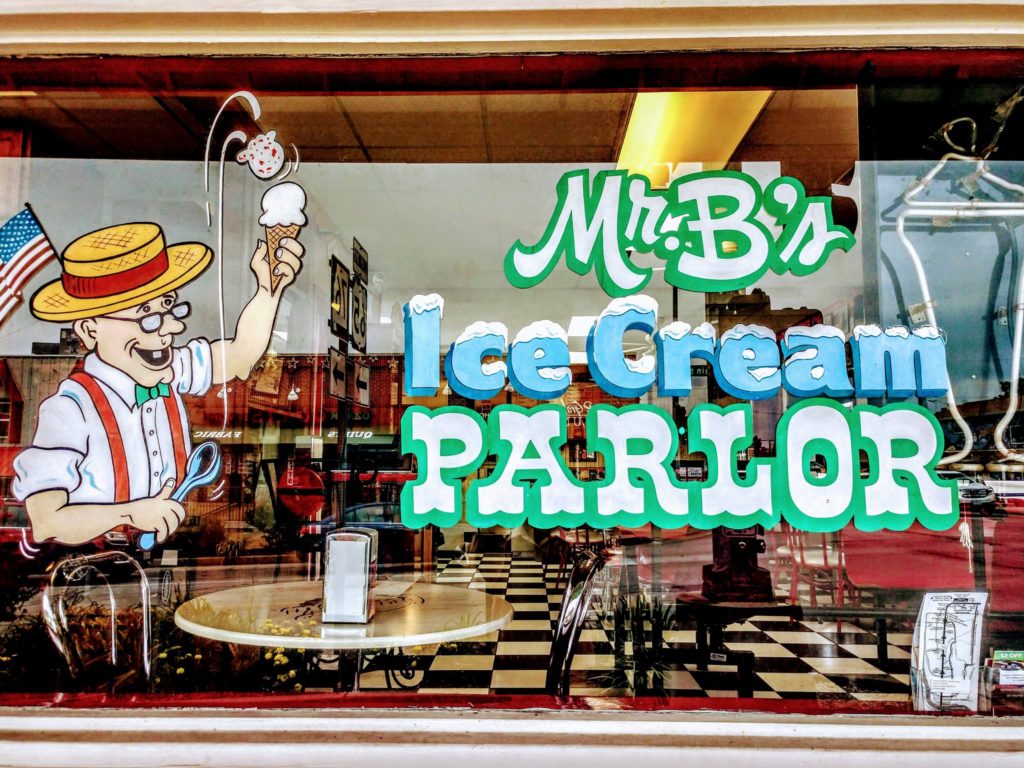 Mr B's Ice Cream Parlor
Branson's oldest ice cream shop. They are located in Branson's historic downtown. They serve old-fashioned floats, shakes, and malts. You won't find a bigger portion anywhere else. A fresh Cobbler is also available in-store
Fuddruckers
Since 1980, Fuddruckers has been dedicated to doing one thing better than anyone else: making the world happy, one delicious hamburger at a time. They use only fresh and wholesome ingredients and always prepare everything on-site, hand-crafted only when you order it! Fresh & creamy vanilla or chocolate custard blended with milk until smooth.
Sammy Lanes Sweets N Treats
From homemade ice cream, shakes, and old-fashioned sundaes to taffy and retro candy, we have what you're looking for. In addition to iced and specialty coffees, espressos, cappuccinos, chai tea, and lattes, you can enjoy cinnamon rolls, bagels, or muffins. Sammy Lanes Sweets N Treats is located at the historic Shepherd of the Hills Homestead in Branson.
Marble Slab Creamery
Marble Slab Creamery has always known how to dream big. They promise to feed your curiosity and capture your cravings with infinite ice cream possibilities. With their free unlimited mix-in philosophy, delicious ice cream and shakes in various flavors, hand-rolled waffle cones, and ice cream cakes, find a local shop near you and experience ice cream magic. Milkshake flavors like snickers, cotton candy or cookies and cream, you won't be disappointed.
Hannah's Ice Cream Parlor
In Silver Dollar City, you'll find classic flavors like vanilla, chocolate, and strawberry, among other specialties inspired by the park's roller coasters! Flavors include Chocolate, Strawberry, Caramel, Pineapple, Blackberry, and Hot Fudge. Shakes are topped with whipped cream and a cherry. Yes Please!
Mel's Hard Luck Diner
Hand-dipped milkshakes served in a frosted glass; it doesn't get much better than that. In addition to serving fantastic milkshakes and food, their servers sing your favorite songs while they do it. Performers in this diner-themed 1950s venue include competent professional singers, songwriters, and musicians.
If you are looking for lodging and vacation rentals or fun things to do in Branson, Don't forget to view our Branson Vacation Packages and bundle and SAVE!