Branson, Missouri, is a popular tourist destination known for its lively entertainment scene, and it looks like 2023 will be even more impressive than previous years. With new performances and updated productions, visitors can expect to be wowed by the variety of shows.
Theaters and venues in the area constantly invest in new technology and equipment, hire talented performers, and create unique and exciting shows. This means there's always something new to see, whether you're a first-time visitor or a regular to the area.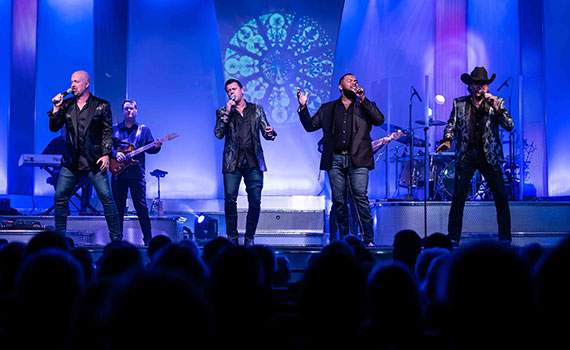 From country music to Broadway-style productions, there's something for everyone. The city is also home to several theme parks, such as Silver Dollar City, which offers rides, shows, and crafts, making it a perfect destination for families.
In addition to the shows, there are also a variety of outdoor activities to enjoy during spring, such as taking a scenic drive on the 76 Strip, home to several theaters and attractions, and hiking or biking on the many trails in the surrounding Ozarks.
Below are a few of our favorite shows in Branson and their opening dates.
Branson Country USA – Jan 27th
Legends in Concert – Feb 3rd
Anthems of Rock – Feb 10th
The Haygoods – Feb 11th
Motown Downtown – Feb 11th
WhoDunnit Hoedown Murder Mystery Dinner Show – Feb 11th
Hamners' Unbelievable Variety – March 1st
SIX – March 1st
Dolly Parton's Stampede – March 3rd
Funny Farm Dinner Feud – March 3rd
New Jersey Nights – March 3rd
Ozarks Country – March 5th
Branson Murder Mystery Show – March 7th
Clay Cooper's Country Express – March 8th
Shanghai Circus – March 10th
Presleys' Country Jubilee – March 10th
Rick Thomas, Mansion of Dreams – March 11th
Queen Esther – March 11th
Awesome 80s – March 13th
Pierce Arrow Country – March 16th
Dean Z – The Ultimate Elvis – March 20th
Back to the Bee Gees – March 22nd
Phil Dalton Theater of Illusion – March 23rd
ABBA Tribute – March 24th
Doug Gabriel – March 28th
The Texas Tenors – March 31st
Jerry Presley "Elvis Live" – April 1st
Absolutely Country, Definitely Gospel – April 3rd
Waylon, Willie & The Good Old Boys – April 3rd
Hot Rods & High Heels – April 14th
America's Top Country Hits – April 16th
The Life & Times of Johnny Lee – April 16th
Duttons – April 17th
See All Shows in Branson for 2023; click here.
So, if you're looking for a fun-filled vacation with a wide variety of entertainment options, mark your calendar for 2023 and plan a trip to Branson. However, remember that the information on shows and activities is subject to change, so it's always best to check with Branson.com for the most up-to-date information on show schedules and availability.
Our local travel experts are ready to help you plan your 2023 Branson vacation. Our agents can help you with show tickets, attractions, and vacation rentals!