Branson "Reopening" | What to Expect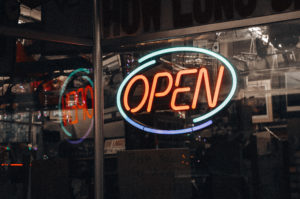 We know that many of you are wondering, "When is Branson reopening?" While 2020 presented many unknowns and challenges unforeseen, we like to say that "Branson was open for fun!" And it's true—with new safety and sanitation precautions and practices in place, Branson was able to operate as normally as possible, and it was a great year!
If you did not want to travel in 2020 and have been waiting for a better time, you might be curious about what 2021 in Branson looks like. While we can't see into the future, we here in Branson are taking all the steps necessary to ensure that YOU, our awesome guests, are in-the-know about this year in our hometown!
For COVID-19 information, resources, and case numbers, visit our Travel Updates page.
Branson Shows Open in 2021
While this is considered Branson's "offseason," we are gearing up for a big year ahead. We have numerous shows who are already performing or are in a time of preparation for their opening dates. Here is a list of what Branson shows are open at this time, what's opening soon, and what will be open this year—which is essentially everything!
Branson Attractions Open in 2021
Most Branson attractions are open NOW! The rest will be opening soon, so be sure to plan ahead for your 2021 vacation!
Branson Shopping Open in 2021
Many Branson stores and shopping districts are open at this time, some operating under limited winter hours. As the year progresses, stores will resume their normal, more extended hours. Here is a list of pages including directories and information for your next trip to Branson!
Branson Landing Shopping & Fun
---
Planning for 2021? Consider booking a vacation package to take the stress out of your planning process!
We hope that this post is helpful to you as your make your 2021 travel itineraries, and we look forward to seeing you in Branson soon!
-Your Friends at Branson.com