by Linda Burlingame
The Shepherd of the Hills Outdoor Drama has been bringing visitors to Branson since the early 1900's. The evening show recreates Harold Bell Wright's 1907 novel, The Shepherd of the Hills. And now the Adventure Park has lots of new fun for visitors of all ages. Just as we "went to press" so to speak, it was announced that USA Today has named The Shepherd of the Hills the Best Aerial Adventure Park in the nation!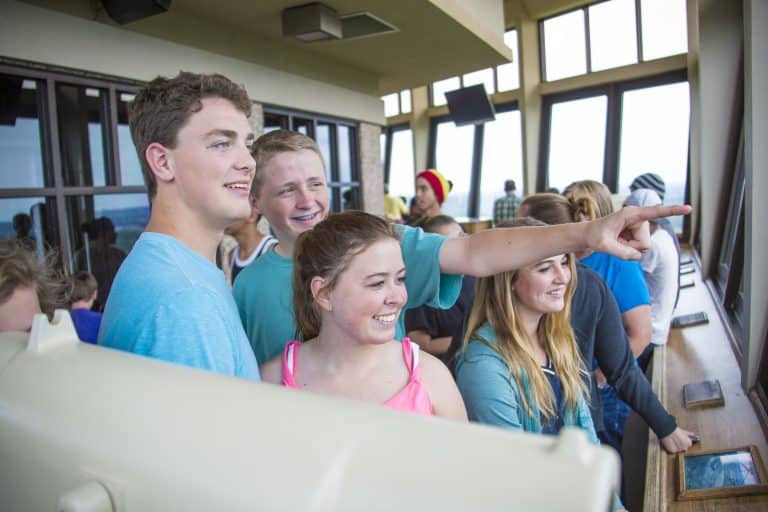 The off-road ATV adventure trails through the Homestead property. There are two excursions available, including a one-hour tour that offers instruction. The Vigilante Extreme ZipRider launches from the outdoor deck of Inspiration Tower, 170 feet in the air. I love this one! You're fastened into a comfortable seat; it's a fast but gentle ride, with speeds up to 50 mph. Inspiration Tower itself is 230 feet tall. There's an elevator to take you to the top, where you'll marvel at the 360° view of the Ozarks — a panorama of our little slice of Ozarks heaven! The gorgeous vista changes with the seasons. The first time I went up to the top, it was for a photo shoot. The elevator wasn't enclosed yet — that was an adventure! And there's a new zipline tour that zips you through the trees from tree-suspended platforms. There's a beginner's tour for this one, too.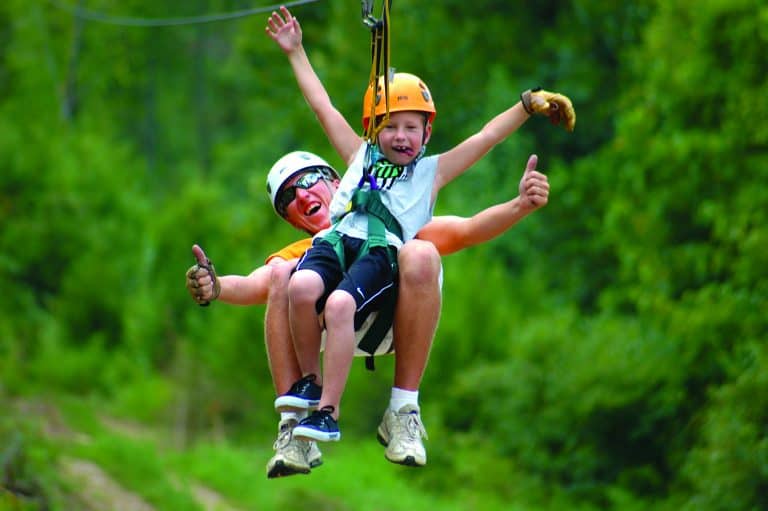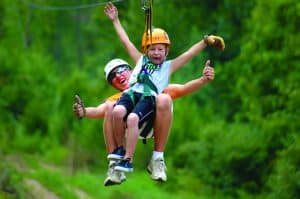 Shepherd's Rope Course is an outdoor structure near Inspiration Tower. It's an exciting ascent, and there is a Little Tykes course for kiddos under 48" tall. Lil' Pete's Playland will delight the kids with rope bridge-linked tree houses, an American Ninja Warrior Course, a custom putt putt course, and a petting zoo — just some of the activities, what fun for the little ones! The Shepherd of the Hills can be an all day adventure.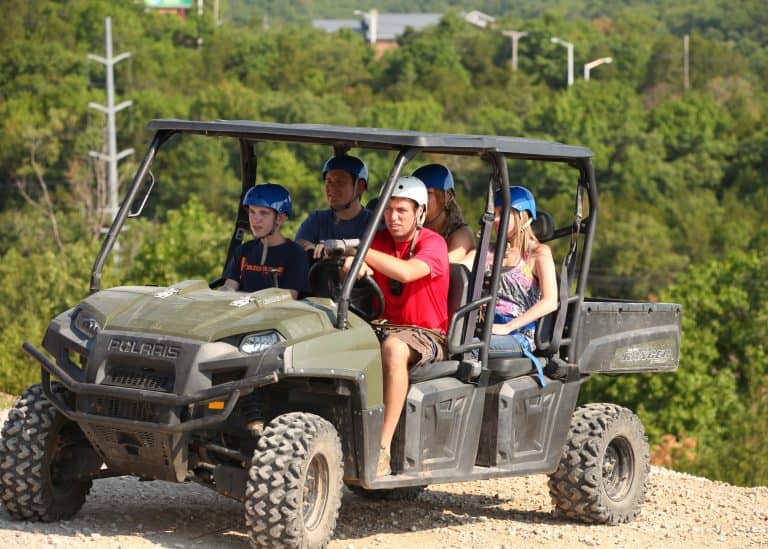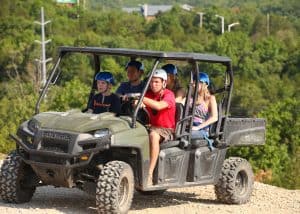 It was 1896 when Harold Bell Wright, a writer and minister, first came to the Ozarks. He would return again and again, and in 1903 he camped on Inspiration Point, at the homestead of John and Anna Ross and their son Charles. He returned in 1904 and 1905; the notes he made during these visits became his second novel, The Shepherd of the Hills. It was published in 1907 and made publishing history. It was also a landmark in Branson history. Visitors soon began flocking to this beautiful area to see the Ozarks splendor Wright wrote about in his tale, historical fiction, if you will. The Ross family's cabin is now a National Historic Landmark. Enjoy the timeless story on a beautiful Ozarks evening, at The Shepherd of the Hills!