Fall is one of Branson, Missouri's most beautiful times. As the leaves change, you can enjoy many activities like hiking, biking, and horseback riding. Here are some of the best places to see the fall colors in Branson.
Highway 165 Scenic Overlook
Highways 165 and 265 provide spectacular views from the tops of the ridges, including a spectacular view of Table Rock Lake and Dam. You can enjoy the fall colors and take advantage of numerous photo opportunities. You can complete the loop by taking Highway 65 south from Branson and turning west on Highway 265, which becomes Highway 165 north of Table Rock Lake.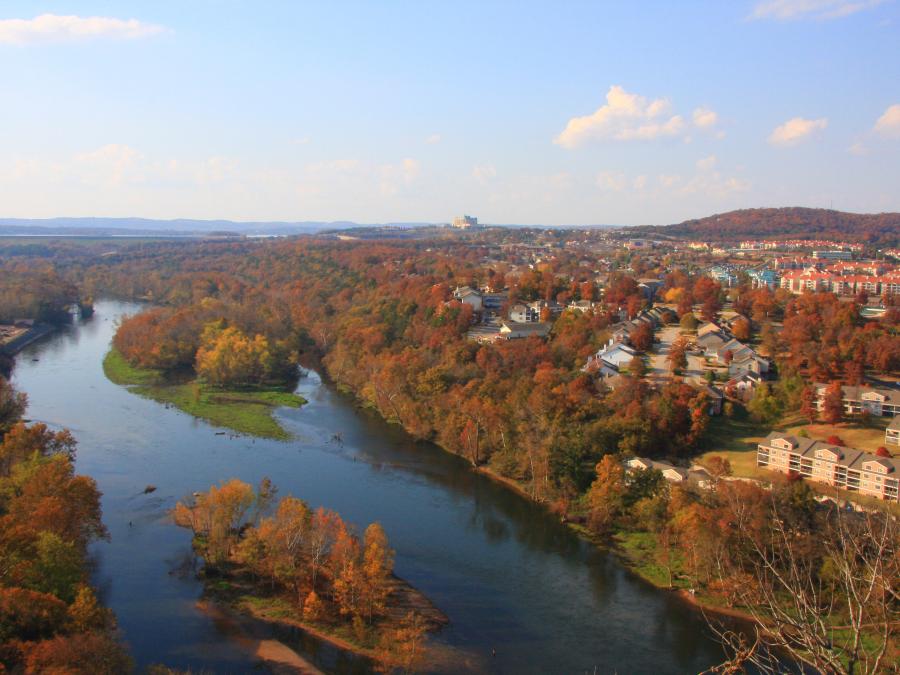 ---
Branson Scenic Railway
A 40-mile, round-trip excursion through the Ozarks' foothills and tunnels offers another gorgeous foliage outing. Originally built between 1902 and 1905 for more than $12 million, the Branson Scenic Railway is one of Branson's most classic attractions. From Historic Downtown Branson, the Branson Scenic Railway carries passengers through the foothills of the Ozarks in a collection of passenger cars. A unique and memorable way to see the surrounding leaves is to book your tickets in advance!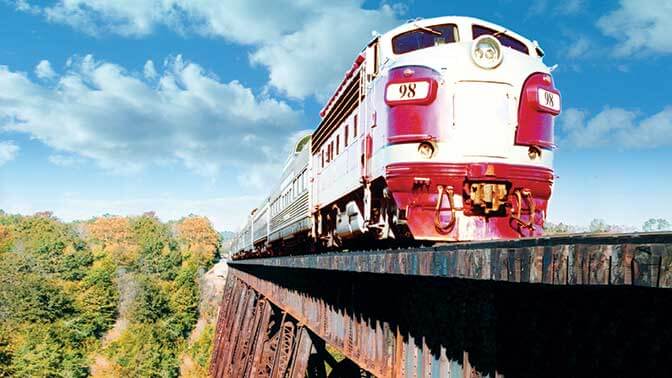 ---
Zipline Through the Colors of Fall
The thrill of ziplining through Branson's autumn foliage allows visitors to explore the outdoors like never before! Flying through Branson's ziplines is a thrilling experience that anyone can enjoy! A mixture of cool air and colorful leaves makes it an enjoyable experience.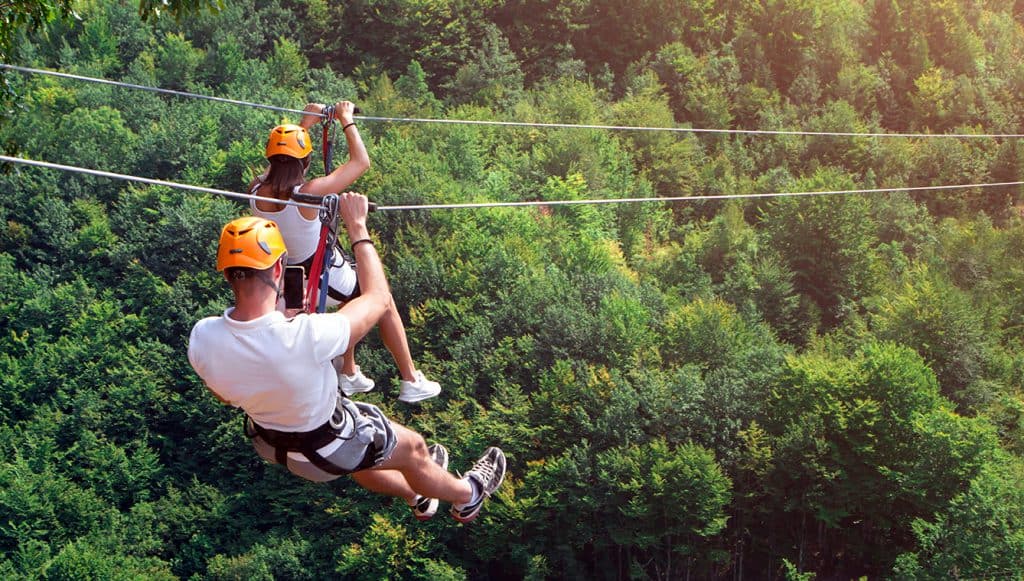 ---
Branson Ferris Wheel
The Branson Ferris Wheel delivers breathtaking views of Branson's Entertainment District from its vantage point that stretches for miles. Experience the vibrant colors of orange, yellow, and red at 150 feet!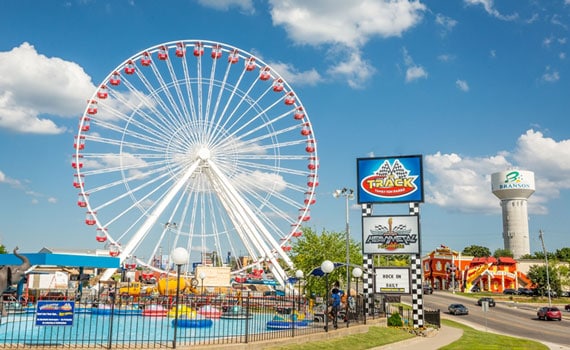 ---
Mountain Coasters
Branson's fall foliage can be experienced on a mountain coaster ride. Visitors to Branson will be surrounded by the vibrant colors of fall. Riders can see the bold colors of fall up close on tracks that run through a maze of trees. The Copperhead Mountain Coaster is Branson's longest downhill coaster, with a downhill track of more than 3,350 feet.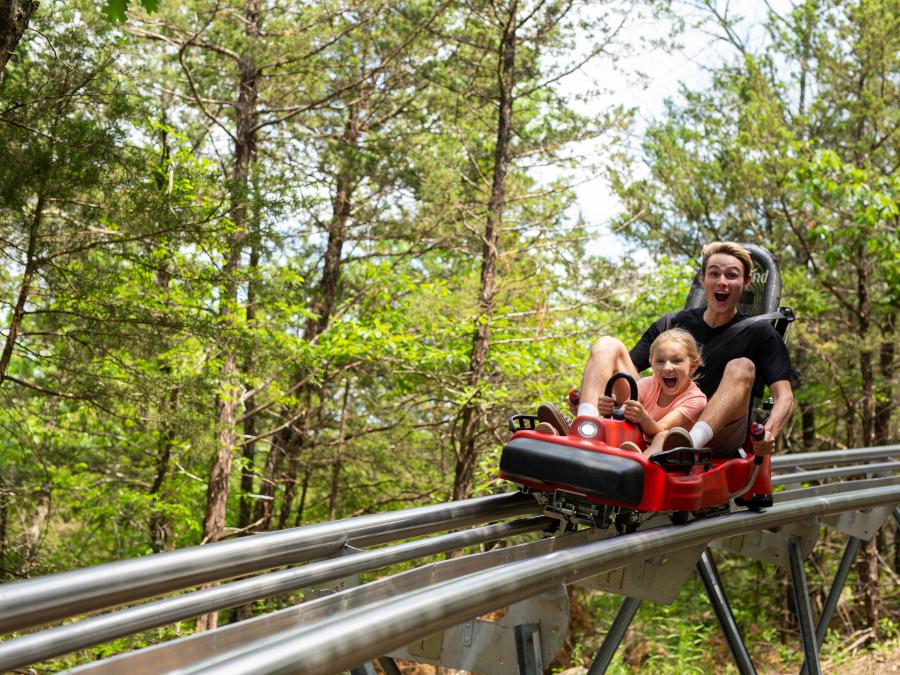 ---
Ruth And Paul Henning Scenic Overlook
Ruth, and Paul Henning Conservation Area, located north of Branson off W 76, Country Boulevard, is an excellent place to spend time with nature. Besides hiking and bird-watching trails, the area also has a lookout tower. In addition to enjoying bright foliage on a walk through the site, drivers can enjoy an extra impressive view from the scenic overlooks.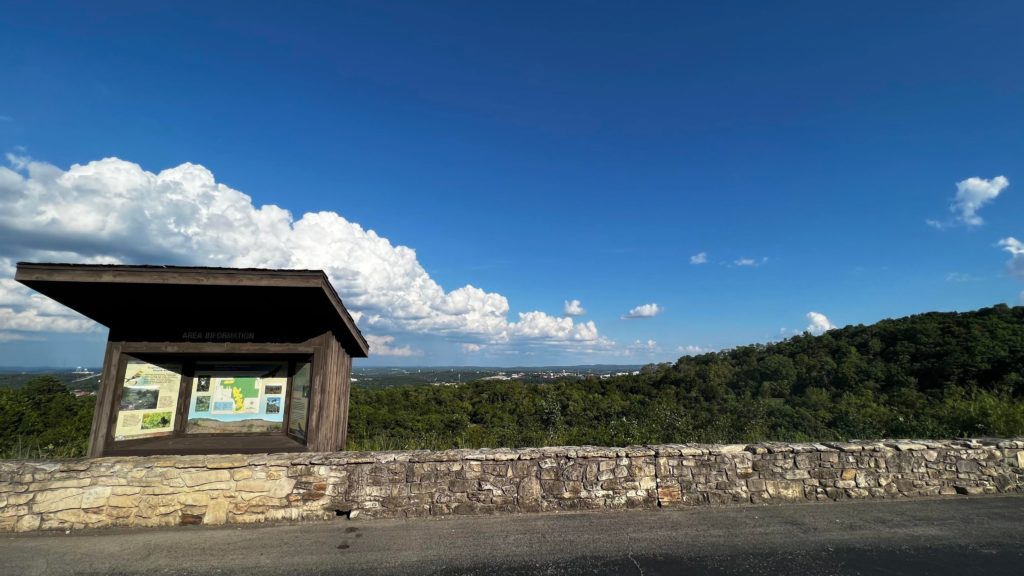 ---
Top of the Rock
Especially in the fall, Top of the Rock is a must-see, especially with its natural trails, golf courses, history museum, and fine dining. Visitors can view miles of rolling hills dotted with brightly colored trees from several vantage points. Featuring oversized windows, the Chapel of the Ozarks overlooks a large cliff and offers excellent views of Table Rock Lake.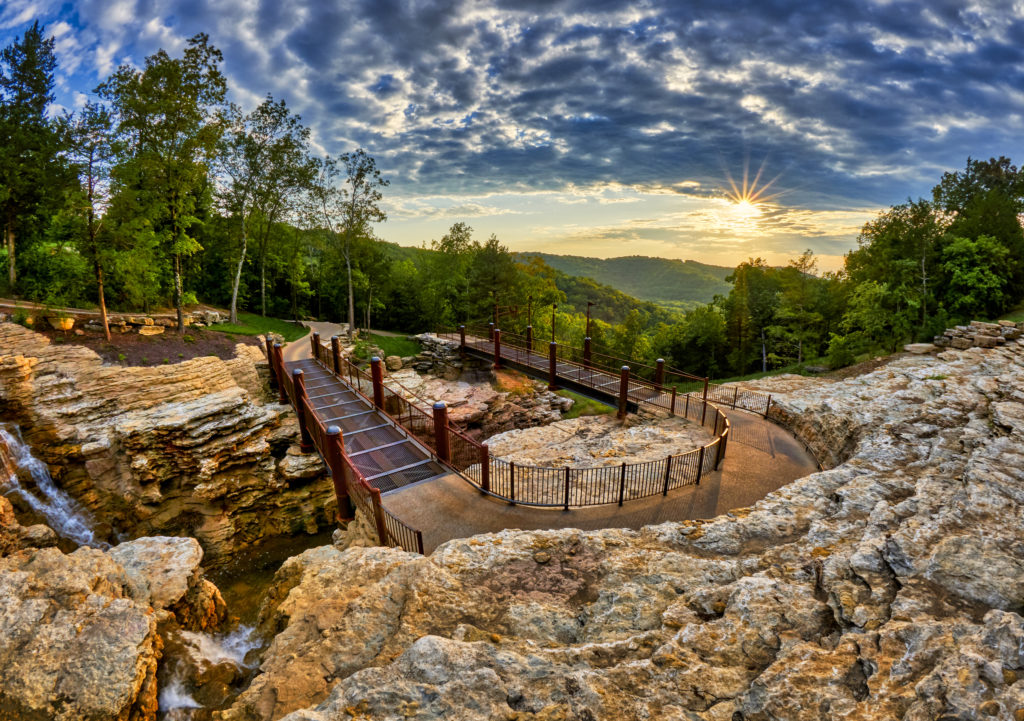 The area has more than 1,000 varieties of trees—many of which are native to Missouri—and they change color at different times throughout the year. When you visit Branson during peak fall foliage season (usually late September to mid-October), you'll see vibrant shades of reds, oranges, and yellows everywhere.
There are tons of ways to experience fall in Branson. Whether you are looking for a relaxing or an adventurous getaway, you can find it all right this season!
Are you looking for Branson Vacation Rentals? Then look no further! We have the best vacation rentals in the area and guarantee you'll find the perfect place to stay.