Are you looking for adventure in the heart of the Ozarks? Look no further than Table Rock Lake! Nestled in the breathtaking beauty of southern Missouri, Table Rock Lake is a paradise for outdoor enthusiasts. With its crystal-clear waters and scenic surroundings, the lake offers endless water sports and recreation possibilities. 
From boating and fishing to swimming and paddleboarding, there's something for everyone to enjoy. For adrenaline junkies, thrilling jet ski rides and parasailing adventures await. Hiking enthusiasts can explore the surrounding trails and discover hidden gems along the shoreline. 
And if you're looking for a relaxing day, simply unwind on the sandy beaches or rent a lakeside cabin and soak in the tranquil atmosphere. With abundant natural wonders and thrilling activities, Table Rock Lake is the ultimate destination for unforgettable adventures.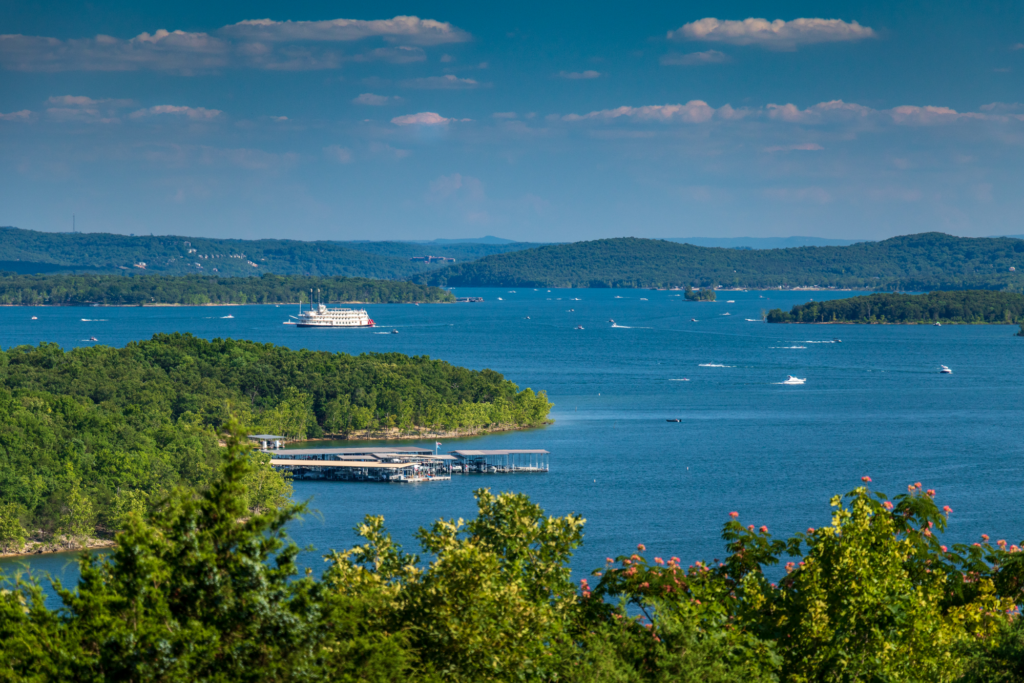 This beautiful Ozarks vacation spot offers boating, fishing, sailing, waterskiing, wakeboarding, camping, hiking, and sightseeing. Several resorts surround Table Rock Lake, as well as many campsites. Branson's Entertainment District is also close by!
Many accommodations around Table Rock Lake include hotels, resorts on the lakefront, and condos. Chateau On The Lake Resort Spa and Convention Centre features breathtaking views of the lake.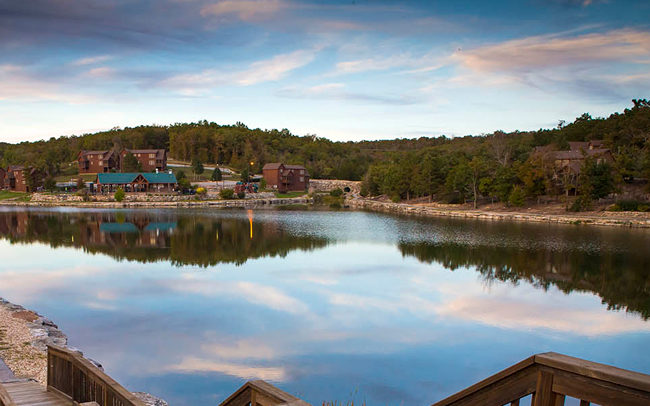 Visit one of Table Rock Lake's many campgrounds and RV parks and enjoy the waterfront beauty. There are two campgrounds at Table Rock State Park, which offer basic, sewer, electric, and water sites. 
Table Rock Lake has almost 800 miles of shoreline, which offers many opportunities for swimming in its crystal clear water. The Moonshine Beach Recreation Area near the Dewey Short Visitor Center Recreation Area is a popular place to swim, dive, sunbathe, hike, play volleyball, picnic, and see wildlife.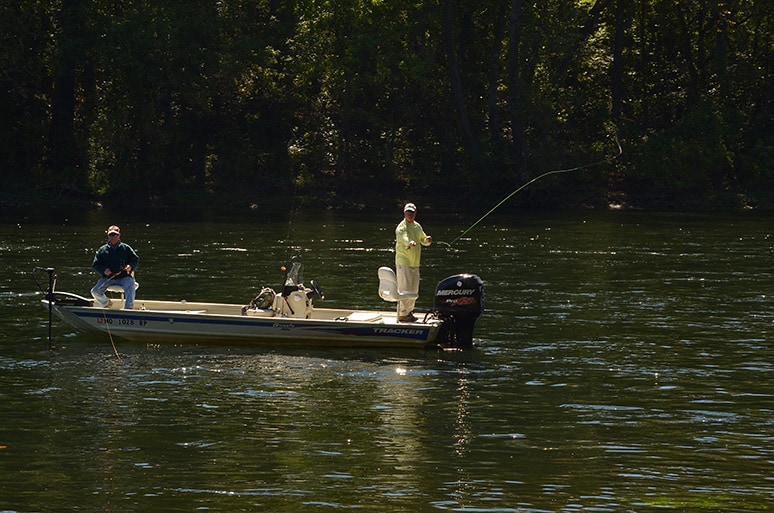 Fishing is one of the most popular activities at Table Rock Lake. Many Kentucky white bass and Kentucky spotted bass thrive in this diverse ecosystem. Large bluegills and crappie are also abundant here. Many different types of catfish are also found here.
There are many great dining options around Table Rock Lake, whether you're after a romantic dinner or a delicious barbecue. The Stonewater Cove Resort and Club offer stunning lake views while you enjoy a delightful "gourmet comfort food" meal. Top of the Rock provides various dining options, including Osage Restaurant, Buffalo Bar, and Arnie's Barn. 
Table Rock Lake and its surroundings offer many incredible sights. A two-hour cruise on the Showboat Branson Belle includes lunch or dinner and live entertainment, making it the perfect way to see the area from the water.
Branson welcomes you to the Ozarks if you're ready to plan your vacation. 
Visit Branson.com today to schedule your Branson vacation. So many things to do in Branson! Your family will create memories to last a lifetime. We have Branson show and attraction tickets and various hotel options available.